A large gas-chemical complex will be built in Bukhara region in cooperation with Russia. The Energy Ministry has described the $2.8 billion project as "unique" in the CIS.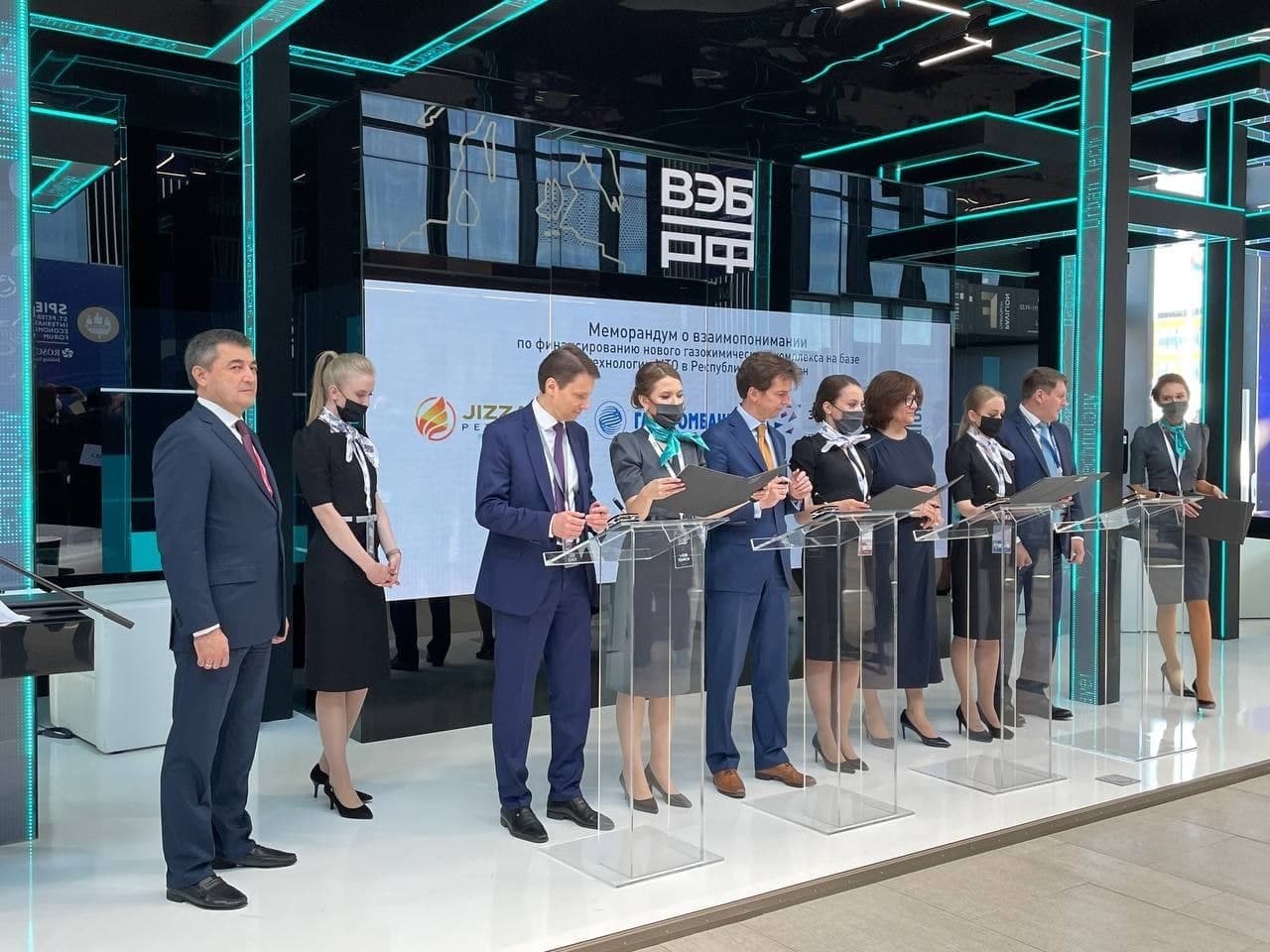 A four-party memorandum has been signed for the construction of the new gas-chemical complex in Bukhara, the press service of the Energy Ministry said.
The memorandum was inked between Jizzakh Petroleum JV JSC, Gazprombank, VEB.RF state development corporation, Russian Agency for Export Credit and Investment Insurance (EXIAR).
The complex is based on MTO technology.
$800 million is being allocated to fund and insure the risks associated with financing the project.
"Jizzakh Petroleum is the project investor. The gas-chemical complex worth $2.8 billion is the only one of its kind in the CIS. The plant will operate on the basis of local raw materials, which will allow monetizing natural gas through the production of high value-added, export-oriented gas-chemical products," the ministry said in a statement.
According to Nigora Ibadova, Strategic Development Director at Jizzakh Petroleum JV JSC, the MTO project has been under development for two years and focuses on creating a high value-added finished product chain.
"The project will give a positive impetus to the development of additional manufacturing industries, import substitution and job creation in the future. It will become a key part of the future gas-chemical cluster, which will be given the status of a special economic zone, and this will be the first experience in Central Asia.
It should be noted that cooperation with financial institutions such as GPB, VEB.RF and EXIAR is important for us, as the project is planned to attract a large part of equipment, products and services from Russia," she said.
Upon completion, the new olefin plant is expected to process 1.5 billion cubic meters of natural gas and produce 720,000 tons of high-quality polymers a year, which are used in many sectors of the world economy.
Jizzakh Petroleum JV JSC, the investor in the new MTO project, was established to accelerate the development of the energy sector in Uzbekistan. It has the right to use 104 oil fields in Uzbekistan.