On June 28, President Shavkat Mirziyoyev held a meeting on further development of copper production and creation of industrial cluster, informs the press service of the head of state.
First of all, the meeting emphasized the importance of developing a five-year program to expand exploration work on non-ferrous and rare metals. On June 24, the President adopted a decree on additional measures for the development of the mining and metallurgy industry and related industries. The decree established a copper industry cluster and established a special commission headed by the Prime Minister.
The aim is to create a modern design institute with the involvement of leading international companies for the development of design and engineering services in this field.
It was noted that mining equipment and tools have to be produced and maintained in the country and that certain activities, such as road transport services, digitalization, can be transferred to the private sector through cooperation and outsourcing.
The meeting also underlined the necessity to expand production of high value-added products such as metal alloys in NGOs of rare metals and solid alloys, household appliances, computers, batteries, components of electric vehicles at "Uzeltexsanoat" enterprises.
The Ministry of Innovation Development will develop a concept for enterprise development in the sector, closely linked to research and applied innovation. Engineers with higher education and workers in the cluster will undergo training process and cooperation with leading foreign institutions will be established for this purpose.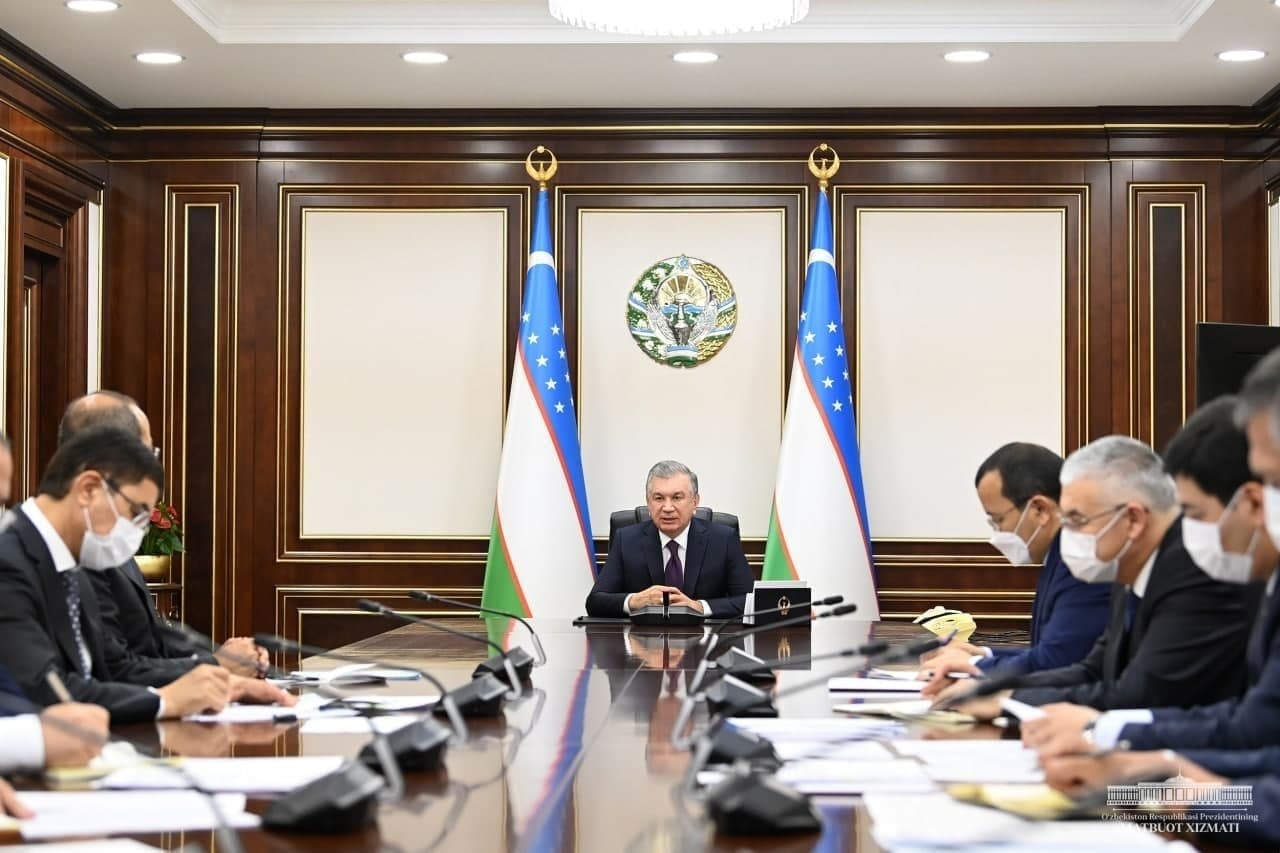 It is planned to form a group of qualified specialists and study foreign experience in organizing a copper industry cluster, define strategic directions of development of geology and mining and metallurgical industry with involvement of international companies.
Over the past five years, the country's production of copper has increased almost 1.5 times, reaching 148,000 tons in 2020. But work on high-value-added products is not enough. In particular, about 60 percent of copper is exported as raw materials.
International experts estimate that world demand for copper is expected to increase by 40 percent by 2030, owing to the growth in the production of electric vehicles, electricity and renewable energy.
Revenue from the sale of copper is currently $2.5 billion. With an increase in copper production to 400,000 tons over the next five years, this figure could reach $7-8 billion.