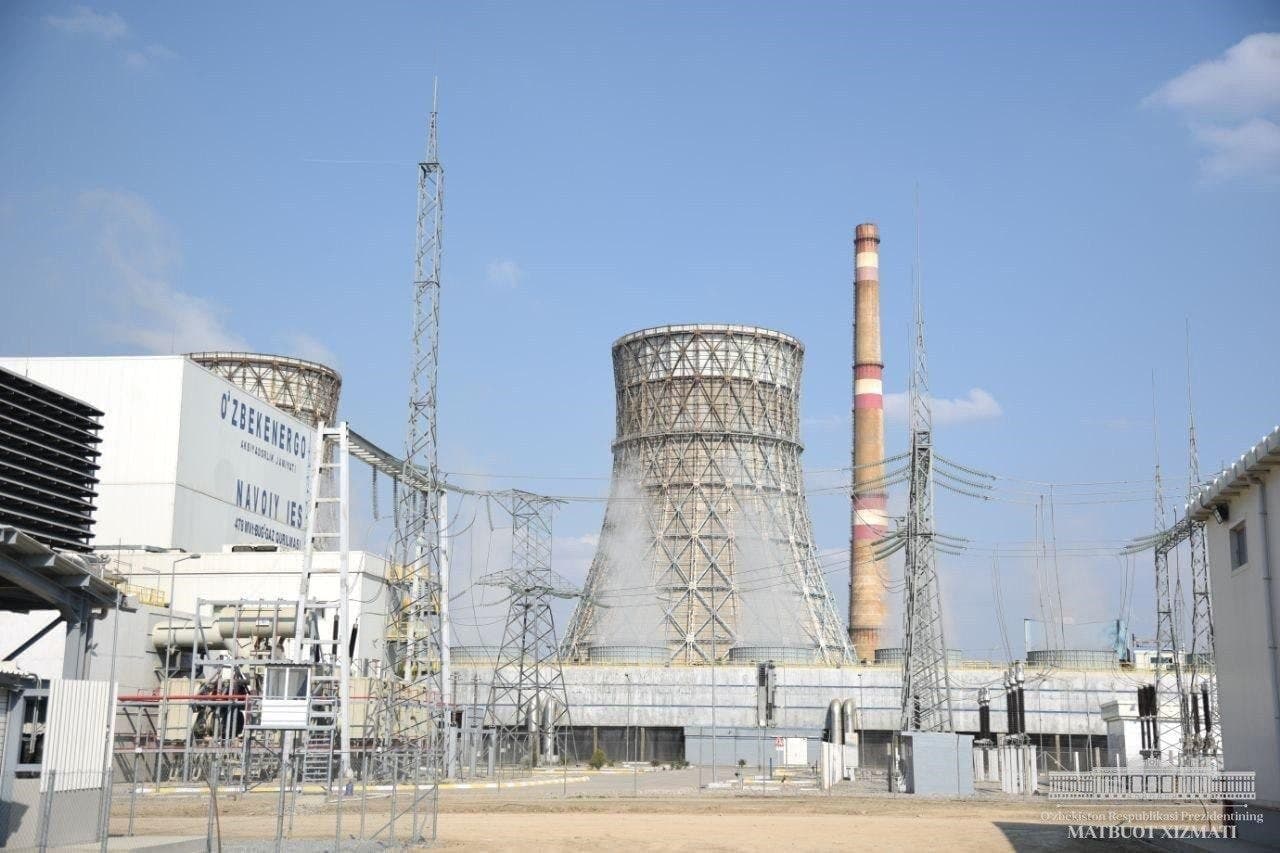 The Ministry of Energy has warned that short-term power outages may occur in some parts of the country due to the failure of the Navoi thermal power plant. The ministerial press service noted that today electricity consumption is higher by 23% than last year, and the volume of water in reservoirs is lower by 37%.
Today, on July 7, at 05:48, a gas leak occurred in the 2nd gas pipeline of the Navoi TPP, which supplies natural gas to the steam and gas equipment.
It was noted that the current fault is being eliminated, and gas supply through the Navoi-4 gas distribution station is suspended for safe repair work. Upon completion of these works, the steam and gas unit No. 1 of the Navoi TPP will be suspended.
Therefore, there may be short-term power outages in some regions of the country.
"In the first half of July, the temperature is expected to rise sharply in the country, and on July 6-8, the daily consumption of electricity in the country will reach 223 million kilowatt-hours. This figure is higher by 23% than the corresponding period last season.
The volume of water inflow into the country's reservoirs is less by 37% than in the same period last year, or it accounts for 48% of the perennial average water inflow. This situation is leading to a decline in the production of hydropower plants.
Nevertheless, measures are being taken in our country to generate electricity in the planned volumes through power plants. We apologize to consumers for the inconvenience," the report reads.
Currently, there are serious problems with electricity supply in all regions of the country, especially in the city of Tashkent. In many parts of the city, there is no electricity for hours, which affects the functioning of the city's infrastructure. In particular, social networks disseminated photos, which describe power outages in the Tashkent metro.