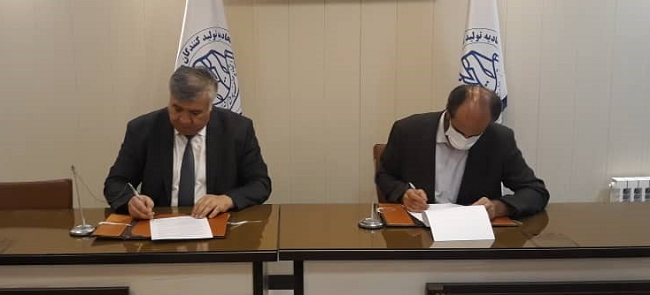 The delegation of Uzbekistan has concluded an agreement with Iranian colleagues on the export of textile products worth $5 million, Dunyo news agency reported.
The visit to the country was organized by the Embassy of Uzbekistan in Iran. The delegation was headed by the deputy khokim of the Kitab district, Kashkadarya region Bakhtiyor Karimov. An agreement on the supply of textile products was inked with the Iranian company Payam Gostar Tejarat Farda.
During the visit, the Tehran Association of Exporters and Manufacturers of Textiles organized a roundtable to expand trade and economic cooperation between the two countries. The Uzbek side briefed the hosts about the investment, trade and economic potential of Kashkadarya region.
Also, the delegation met with representatives of North Industrial Marine Coating Co., operating in the Iranian province of Mazandaran, and got acquainted with the production base and laboratory activities of the company at the paint and varnish plant.
Negotiations were held with the board chairman of the Suhrob Purmaddoh enterprise for the implementation of an investment project on localizing their production in the Kitab district. As a result of the meeting, an agreement was reached on organizing the visit of the Iranian delegation to Kashkadarya region in August this year and implement a joint project.