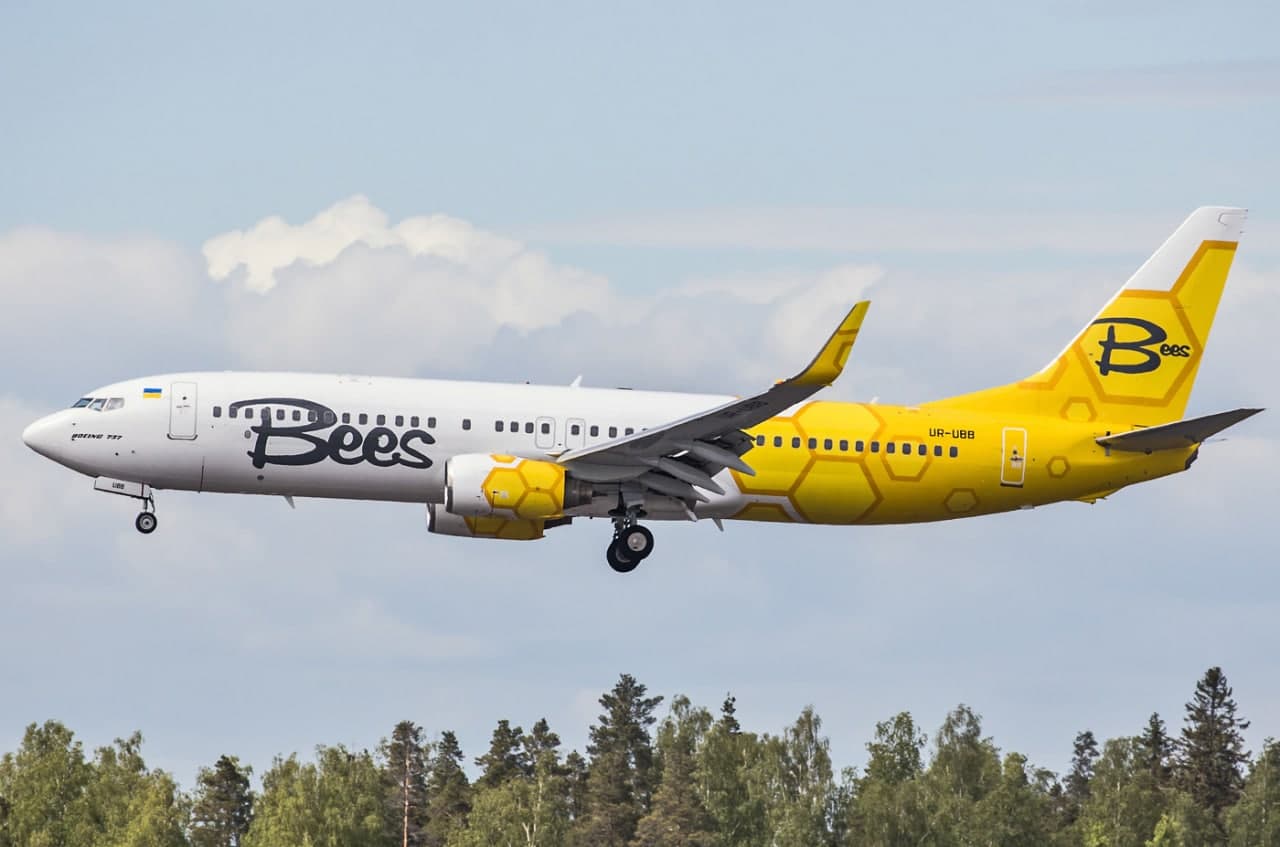 The Ukrainian airline Bees Airline announced the start of ticket sales for flights en route Kiev – Samarkand – Kiev from August 9 this year on the airline's website and official pages on social networks.
In the published message, the airline announced that flights on the Kiev – Samarkand – Kiev route will be operated once a week on Mondays, starting from August 30, 2021. The message disseminated by the airline does not specify in what order (regular or charter) flights on this route will be carried out.
In this regard, the Ministry of Transport reported that the Ukrainian company Bees Airline did not receive any requests regarding regular flights to the Republic of Uzbekistan.
In addition, the UzAviation agency has not yet received any requests for the organization of one-time charter flights by the airline on the route Kiev – Samarkand – Kiev.
"Airlines of foreign countries for carrying out one-time (charter) flights to the airfields of civil aviation of the Republic of Uzbekistan must obtain the appropriate permission from the authorized body of the Civil Aviation Agency under the Ministry of Transport of the Republic of Uzbekistan and then start selling air tickets," the Ministry of Transport said.
The cancellation of a flight on a route announced by the airlines as a result of the lack of appropriate permission from the competent authority to operate charter flights "leads to social tension among passengers".
The Transport Ministry of the Republic of Uzbekistan asks foreign airlines to strictly observe the rights of passengers and the obligations of the carrier.
"To date, there is an agreement between the aviation authorities of Uzbekistan and Ukraine on the implementation of flights only in the direction Tashkent – Kiev," the Ministry of Transport added.