As a result of operative-search activities carried out by employees of the State Security Service in the Surkhandarya region, a large consignment of narcotic substances was seized.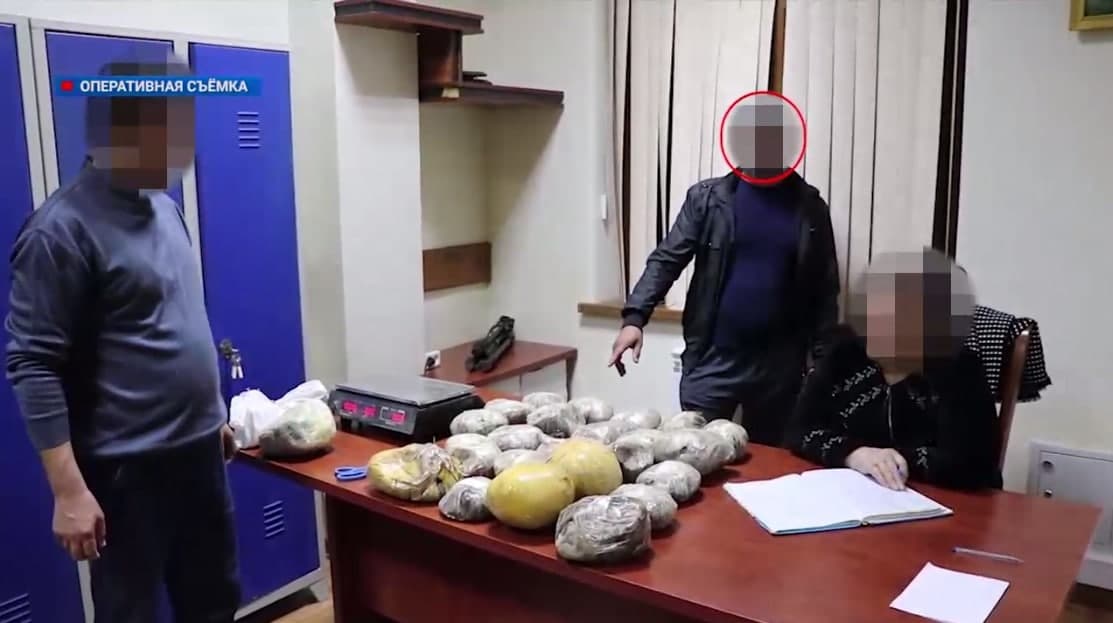 In particular, a local resident (born in 1982) was detained upon receipt of 28.895 kg of opium and 2 kg of hashish. In another case, brothers (born in 1962 and 1970) were arrested, who acquired 9.161 kg of opium and 446 grams of heroin for the purpose of further sale. It was identified that they were previously also convicted of a crime related to drug trafficking.
The seized drugs were brought in by Afghan drug couriers.
In the Sariasiya district, a local resident (born in 1990) was detained, who received 28.506 kg of opium imported by Tajik drug couriers and hidden in a cache in a mountainous area of the region.
In the course of an operative event, carried out in the city of Termez by officers of the Surkhandarya Regional SSS Department, together with the Regional Customs Department, three citizens (born in 1969, 1970 and 1990) were detained, while selling 481 grams of opium for $9,400.
Moreover, during an operational event, carried out by employees of the territorial departments of the State Security Service, the Ministry of Internal Affairs and the State Customs Committee, not far from the "Manguzar" post of the road patrol service, a Spark car, moving towards the city of Termez, was stopped.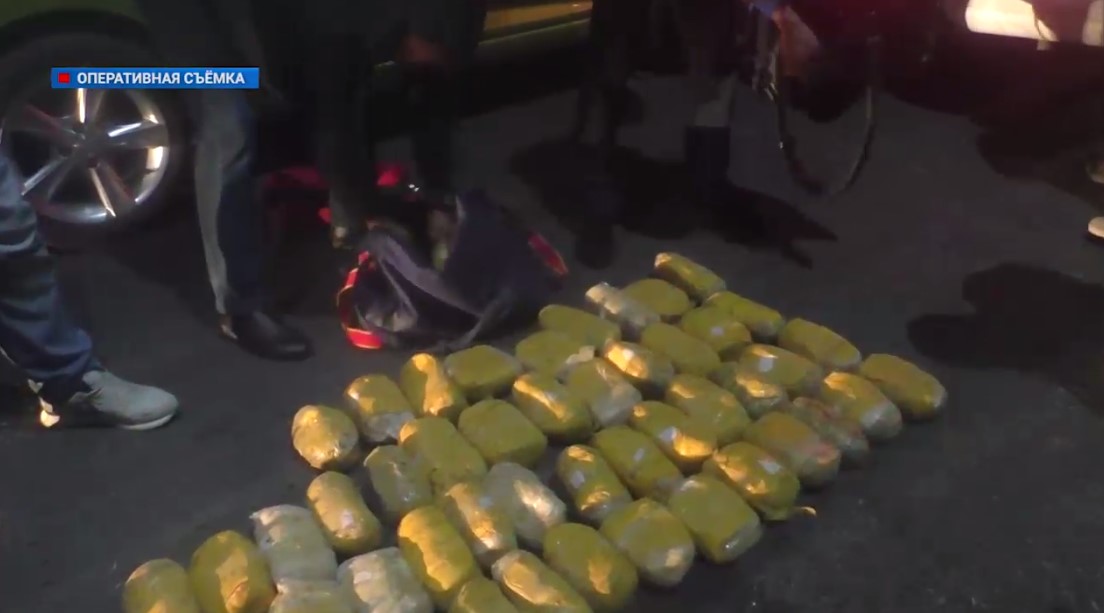 While inspecting the passenger bags in the car, it was identified that a resident of the city of Dushanbe, a citizen of Tajikistan (born in 1987), and a local citizen living in the Denau district (born in 1985) were smuggling into the country 45.913 kg of hashish of Afghan origin. The narcotic substances were seized in a procedural order.
As a result of the carried out operative measures, in general, 67.43 kg of opium, 47.913 kg of hashish and 446 grams of heroin were seized.
Currently, on the above facts, criminal cases have been initiated under the relevant articles of the Criminal Code. Investigative actions are underway.