If a farmer does not use the land wisely, the lease agreement will be terminated early by the court.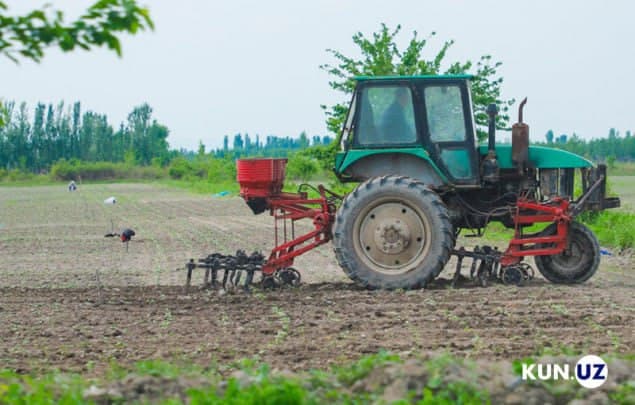 Land issues were discussed at the event on the priorities for the lease of agricultural land, further development of fruit and vegetable clusters and farms.
"For the development of small intensive orchards, vineyards and fruit and vegetable growing at the expense of international financial institutions, unsecured loans up to 100 million soums will be provided at a preferential rate of 14%. Let everyone take this into account – the money is ready, now they have to use it wisely.
$100 million from international financial institutions will be allocated for this purpose. Another issue is that fruit and vegetable growers with export contracts will be reimbursed 50% of the cost of crop insurance," the President said.
Reportedly, the clusters will be subsidized up to 50% of the cost of attracting qualified agronomists, entomologists, laboratory specialists from abroad.
The above privilege agreements will be granted to registered clusters.
It was announced that 80,000 hectares of land, which will be reduced from cotton and grain next year, will be leased to the population to establish dekhkan farms.
"Yesterday I signed a resolution on the allocation of 80,000 hectares of land to the population that will be vacant due to the reduction of cotton and grain fields next year. These lands will be leased to the population for the establishment of a farm from 0.1 to 1 hectare for a period of 10 years through an open electronic tender.
In this case, the main criteria will be the efficient use of land and the jobs created.
The competition is open to people with experience in agriculture. In the open e-competition, the newly introduced assistant khokims will evaluate how each applicant is still using their land.
For farming on these lands, within the framework of family business programs, a loan of up to 2 years with a grace period of 6 months will be allocated for planting of vegetables, melons and legumes. If the farmer does not use the land wisely, the lease agreement will be terminated early by the court. This should be explained to every farmer.
Within a month, 80,000 hectares of land will be divided into lots and put up for open competition. Each plot of land must be registered in the cadaster within two days," Kun.uz correspondent quoted the President as saying.
At the same time, the population will be exempted from state registration fees (1 million 350 thousand soums).