President of the European Bank for Reconstruction and Development (EBRD) Odile Renaud-Basso (London) shared with Dunyo IA her expectations from the forthcoming participation on March 24-26 in the Tashkent International Investment Forum: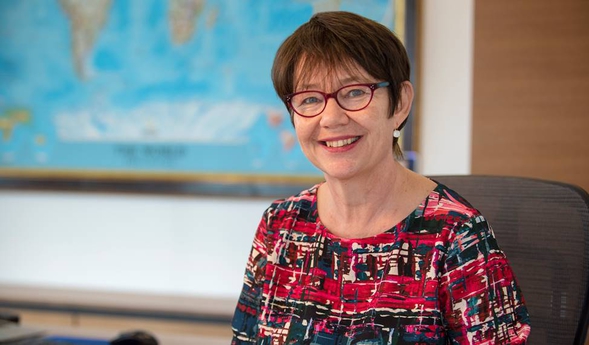 - Greetings from London. I am looking forward to my first trip to Uzbekistan as President of the EBRD. I am especially encouraged by the prospect of participating in the work of the first Tashkent International Investment Forum.
Last year, our bank invested a record $690 million in the Uzbek economy. Currently, Uzbekistan is one of our largest destinations, and this is undoubtedly due to the many positive reforms of the past few years.
In 2021, we funded projects in areas such as renewable energy and its development, green space improvement, basic infrastructure and small businesses. And all this during the pandemic. We even expanded our presence in your country by opening a third regional office there.
Thus, we have many reasons to celebrate the partnership between the EBRD and Uzbekistan, a partnership that is getting even stronger. The upcoming International Investment Forum in Tashkent can do a lot to further strengthen our partnership.
But I understand that we are going through very troubling times right now for many in the region. I can say that the EBRD, like many other partners, is concerned about the war in Ukraine and its impact on the economies of Central Asia and the world as a whole. I will discuss all this with our many Uzbek friends during my visit. I look forward to traveling to Uzbekistan to see with my own eyes the huge potential of the country.