The businessman also lost a villa in Sardinia and six companies with assets of €66 million.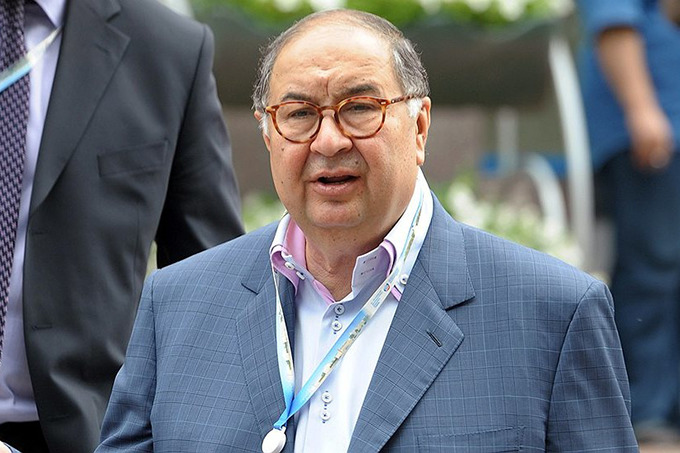 Italian tax police have confiscated the Mercedes Maybach of Russian businessman Alisher Usmanov, Spot reports citing The Times.
The 5-ton armored Maybach Mercedes S650 Guard VR10 was purchased in Sardinia in 2018 for more than €600,000. The car is protected from various attack scenarios – one solid floor panel, combined with an armored coating, can withstand the simultaneous explosion of two hand grenades, the manufacturers explain.
During an attack, the driver or passengers of the car can press a button to warn them, and an intercom system with a loudspeaker enables them to communicate with the outside world. An air supply system is also installed inside in case of gas attacks, and the tires of the car are designed so that they can be used even when they are flat.
According to the La Repubblica newspaper, in early March, employees of the Italian Financial Guard (the power unit of the Ministry of Economy) arrested Usmanov's villa in Sardinia worth €17 million and 6 companies with assets of €66 million.
Italian FM Luigi Di Maio, on the air of the RAI state television, explained the actions of the authorities by saying that Italy had begun the procedure for confiscating "the property of Russian oligarchs".

The head of the USM holding, along with other Russian businessmen, government officials and media personnel (26 people in total), is already under EU sanctions. The introduction of personal measures against persons "close to the Kremlin" has been considered since the end of February in response to the escalation in Ukraine.
Following the EU, sanctions against Alisher Usmanov and other major businessmen were announced by the United States and Great Britain. The measures affected the investor's personal assets, including a private jet and a $600 million Dilbar yacht, previously arrested in Germany.
Japan later decided to freeze assets owned by Russian investors, including Usmanov, on its territory. The Japanese Foreign Ministry explained this by the need to "maintain international peace and security and make Japan's contribution to international efforts".
Commenting on the situation, the USM holding said that the sanctions against Alisher Usmanov would not affect his business assets, since the businessman's share in the holding is less than 50%. Later, this was confirmed by the American authorities by issuing a general license, according to which the companies of a Russian businessman are excluded from sanctions – even those in which his share exceeds 50%.