In Termez, a Cobalt car ignited during a collision, the driver of which died from his burns.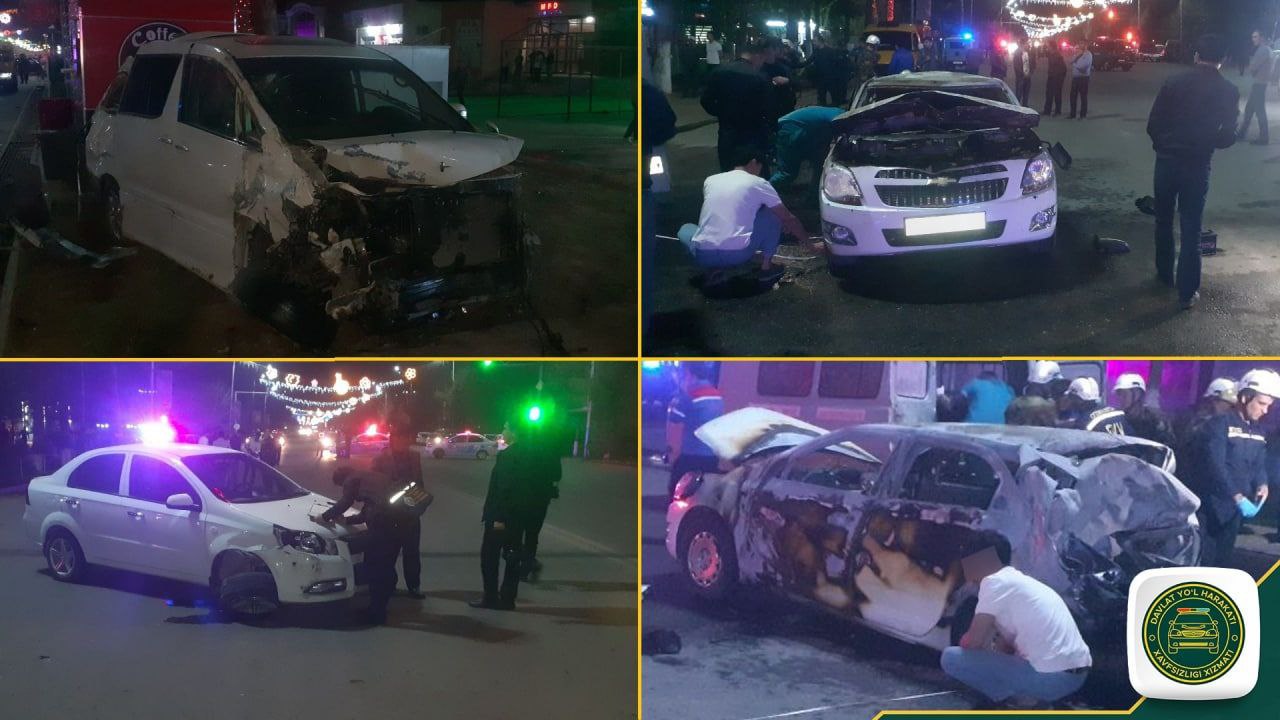 According to the Traffic Safety Department of the Surkhandarya region, on April 3, at about 20:55, a road accident occurred on At-Termezi Street in Termez involving a Toyota minivan, Nexia-3 and Cobalt cars, which caught fire as a result of the collision.
The call about the fire was received by the regional emergency department at 21:00, and the fire was completely extinguished at 21:11.
The drivers were provided first aid, but the driver of Cobalt, 37-year-old B.J., died from his burns received.
On this fact, a preliminary investigation is underway.