Uzbekistan was the largest seller of gold in the world in February 2022, decreasing its gold reserves by 22t to 339t – the lowest level of gold holdings since December 2020.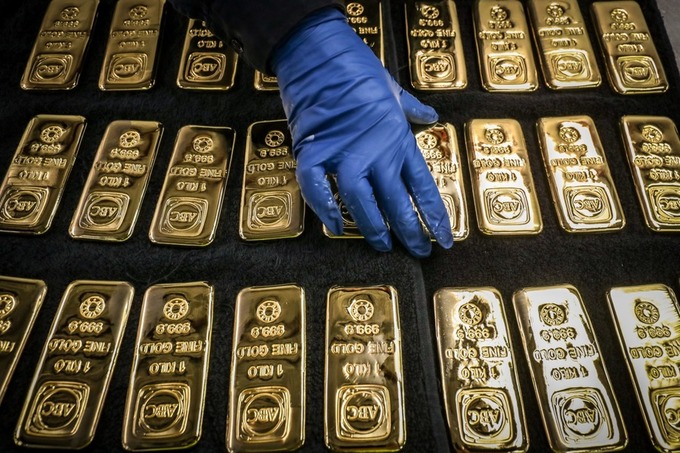 According to the World Gold Council, this is not the first significant transaction from Uzbekistan in recent years.
"Active management of its gold reserves means changes are common. Even after the sale in February, gold reserves still account for 59% of total reserves," the WGC said.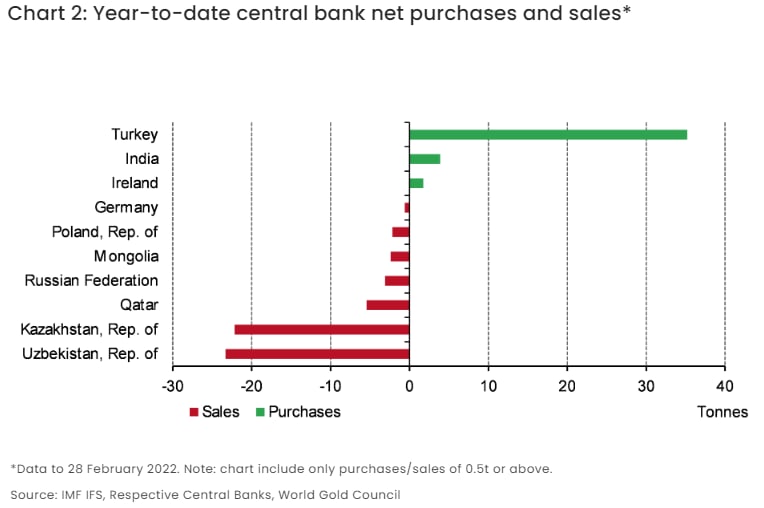 The World Gold Council notes that other net sales were modest in comparison. Kazakhstan sold a further 5t in February, following a 17t sale in January. Gold reserves now total 380t (69% of total reserves) – the lowest level since June 2020. Kazakhstan has traditionally bought from domestic sources and it is not uncommon for gold-producing nations to swing between buying and selling. Qatar (6t), Mongolia (1t) and Germany (1t) were the other notable sellers in the month – with the latter likely related to coin-minting.
Net purchases were dominated by Turkey, which added 25t to its gold reserves in February. This takes year-to-date buying to over 35t, and pushes total gold reserves to 429t (27% of total reserves). India bought 2.6t in February, taking its total gold holdings to 758t. Ireland, the only active developed market buyer, added 1t of gold to its reserves during the month. Total gold holdings now stand at over 11t, 88% higher than at the end of August 2021, when Ireland began to purchase gold.