Yesterday, a meeting of the Senate Committee on international relations, foreign economic relations, foreign investment and tourism was held.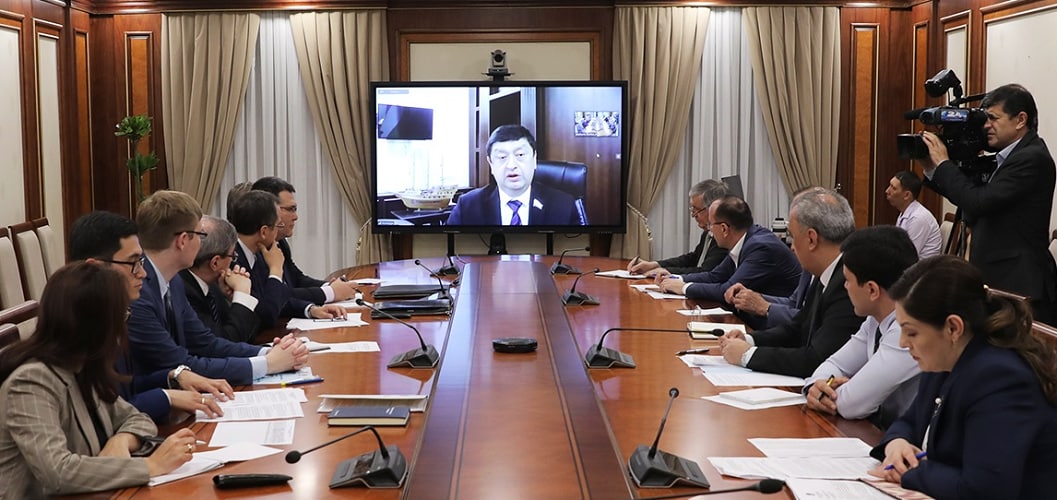 According to the information service of the upper house of the Parliament, the meeting reviewed in detail the report of the Cabinet of Ministers on the results of the implementation in the first quarter of the State Program for the implementation of the Development Strategy of New Uzbekistan for 2022-2026 in the "Year of Ensuring Human Interests and Strengthening Mahalla".
It was noted that in pursuance of the state program in the field of foreign policy, more than 130 visits, meetings, online negotiations and round tables were organized at a high level. Uzbekistan has stepped up work in regional organizations such as the CIS, the Shanghai Cooperation Organization, the Organization of Turkic States, the Organization of Islamic Cooperation, and the Economic Cooperation Organization.
In addition, foreign investments worth $2.448 billion were used in January-March (the forecast was fulfilled by 167%). To support exporting enterprises, 307 enterprises were allocated $172 million for export-oriented trade operations and pre-export financing loans.
At the same time, senators noted the importance of ensuring the effectiveness of measures of "economic diplomacy" and agreements and projects of interregional cooperation with partner countries.
In addition, laws were considered, which are planned to be discussed at the upcoming April 28-29 plenary session of the Senate of Oliy Majlis. In particular, based on the activities of the committee, the law "On amendments and additions to certain legislative acts of the Republic of Uzbekistan in connection with the adoption of the Law of the Republic of Uzbekistan "On international commercial arbitration" was discussed.