It is characterized by a low content of sulfur and impurities, which reduces its environmental impact.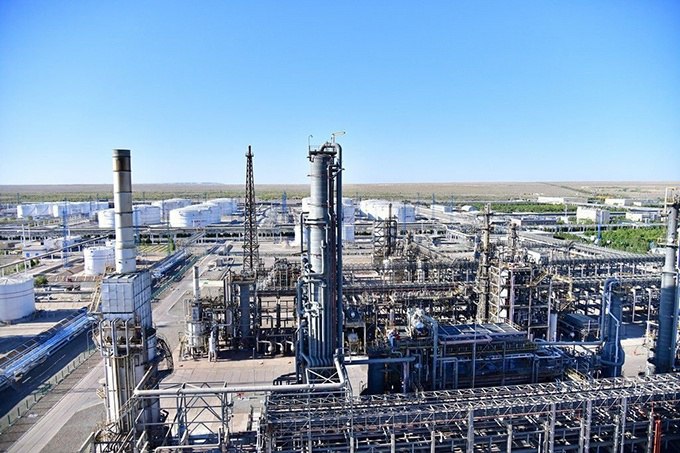 The Bukhara oil refinery has launched the production of Euro-6 diesel fuel, Spot reports citing the Uzbekneftegaz press service.
The plant received a certificate of compliance with the requirements of this standard (Ts 16472899-044:2021). This is the first production of diesel fuel in Uzbekistan that meets this environmental class.
At the moment, 1,150 tons of Euro-6 fuel have already been produced and sold to consumers through exchange trading.
It is distinguished by a low sulfur content (not more than 5 mg/kg), as well as a reduced to 4% or less proportion of polycyclic aromatic hydrocarbons.
Its use allows to reduce the impact of diesel engines on the environment. Fuel of this class is used for automobiles, diesel locomotives and marine turbines.
The Fergana Oil Refinery launched the production of Euro-4 and Euro-5 diesel fuel in autumn 2020. At the same time, the company announced its intention to produce winter diesel fuel, which Uzbekistan still imports.
In 2021, the Bukhara Oil Refinery launched the production of AI-95 QuWatt gasoline, and was also the first in Uzbekistan to organize the production of AI-98. The company plans to phase out AI-80 gasoline in favor of higher-octane grades.