Mongolia will increase the export of meat to Uzbekistan, and in the opposite direction – other products.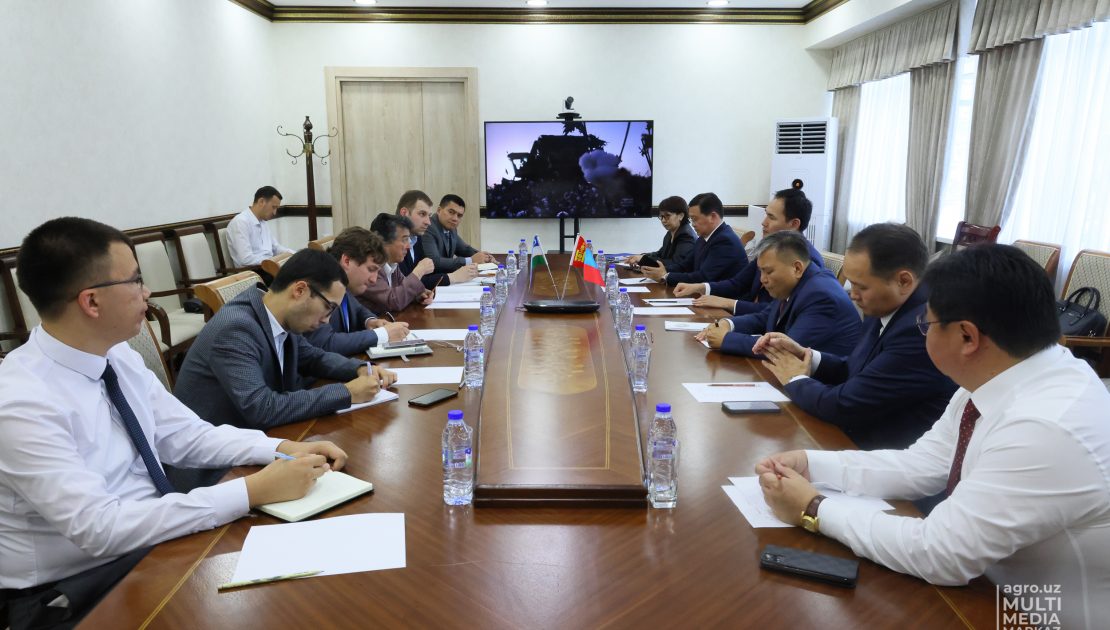 Mongolia plans to organize the supply of meat and other goods to Uzbekistan by charter flights, Spot reports citing the press service of the Agriculture Ministry.
This and other issues were discussed by Deputy Minister of Agriculture Alisher Turayev and Deputy Head of the Mongolian FM Batsumber Munkhjin, who arrived in Uzbekistan on a visit. The main topic of the meeting was the agricultural sector and cooperation in it.
During the conversation, it was noted that animal husbandry is the main branch of the agricultural sector in Mongolia. There are about 70 million cattle and small cattle in the country. The Mongolian side proposed to increase the supply of meat to Uzbekistan.
Now bilateral transportation of goods is carried out by land, Munkhjin said. To increase their volume, he proposed to establish charter flights.
Following the meeting, the parties agreed that Mongolia will increase the export of meat and meat products to Uzbekistan. Uzbekistan, in turn, will provide the Mongolian market with an additional volume of food and agricultural products.