At the meeting with the President of Turkmenistan Serdar Berdimuhamedov in Tashkent, the President of Uzbekistan Shavkat Mirziyoyev noted that developing cooperation with the neighboring republic is one of the top priorities.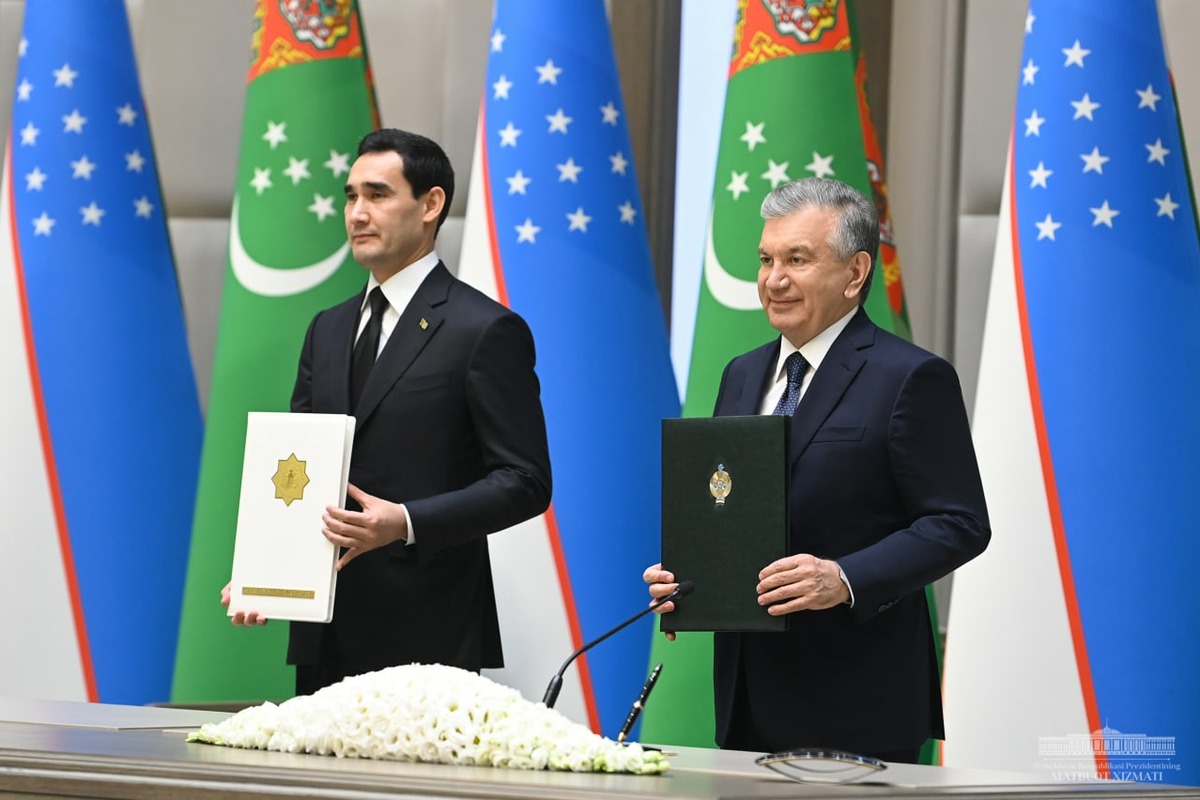 In order to increase trade turnover, a border trade zone will be created on the Uzbek-Turkmen border. Also, trading houses of the two countries will be opened in Tashkent and Ashgabat.
Cooperation will be expanded in such areas as the automotive industry, mechanical engineering, pharmaceuticals, petrochemistry, electrical engineering, textile and food industries.
To this end, the parties will adopt a new medium-term program of trade and economic cooperation. A special project office will promote promising joint initiatives.
At the meeting, the sides also exchanged views on expanding transport links. Reportedly, the volume of cargo transportation in 2021 increased by 17%. To ensure its further growth, the parties intend to create favorable conditions, introduce mutual benefits and discounts.
In addition, Uzbekistan expressed interest in deepening cooperation in the energy sector, in particular, in increasing the volume of imports of Turkmen electricity, gas and oil products.
Following the talks, the parties signed 19 agreements and other documents.
It is noted that the business circles of the two countries at the forum on the eve of the visit concluded investment and trade agreements for a total of $451 million.