Isroil Khudoyberdiyev, his two deputies and 4 other officials were arrested. The damage caused to state interests is estimated at 19.7 billion soums.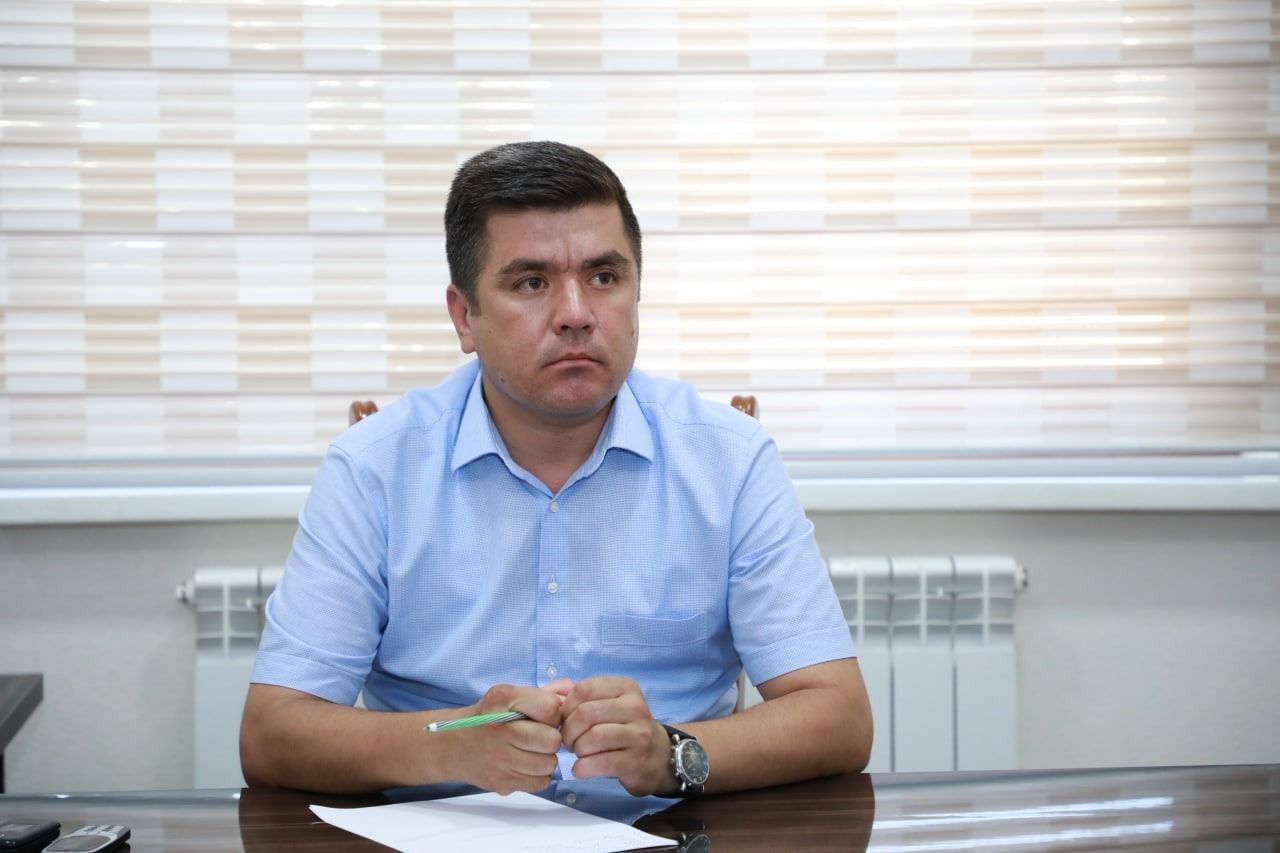 Ex-khokim of Termiz Isroil Khudoyberdiyev, former first deputy khokim Gayrat Elamanov, former deputy khokim for construction Shukhrat Rakhmonkulov, city architect, designer, manager and builder of "Yashil Dunyo" shopping complex were arrested.
According to Gazeta.uz, these officials are suspected of embezzling billions during the construction of the "Yashil Dunyo" shopping complex. They are detained in the investigative detention center No. 9 in the city of Termiz.
As UzA reported, these persons are suspected of committing crimes under Paragraph "a" of Article 167-3 (Misappropriation or looting by means of fraud), Paragraph "a" of Article 205-2 (Abuse of official power or authority) and Article 209-1 (Professional fraud) of the Criminal Code.
Gazeta.uz provided information about officials who are accused of committing the above crimes.
For example, the former khokim Isroil Khudoyberdiyev is accused of committing crimes under Articles 207 (Cold-hearted attitude towards one's profession) and Article 209 (Professional fraud) of the Criminal Code; the first deputy khokim of Termiz Gayrat Elamanov – Paragraph "a" of Article 167 (Misappropriation or looting by means of fraud). In addition, Gazeta.uz reported that Shukhrat Rakhmonkulov, who worked as the deputy khokim for construction in 2017-2018, was also arrested and involved in a criminal case.
According to the National News Agency, the criminal case was initiated by the Prosecutor General's Office. Gazeta.uz wrote that the investigation is being carried out by the PGO Department for Combating Organized Crime and Corruption.

However, in an interview with a Kun.uz correpondent, Khayot Shamsutdinov, the head of the PGO press service, said that he did not have any information on this case. Shamsutdinov also said that UzA, which has released a report referring to the Prosecutor General's Office, does not know from whom it received this information, and recommended asking the agency itself.
Alisher Bobomuradov, press secretary of the Surkhandarya regional prosecutor's office, who confirmed to Gazeta.uz that the ex-khokim of Termiz and others were arrested, stated in an interview with the Kun.uz correspondent that he has no information about this criminal case, no internet publication or journalist has contacted him about this issue, and he has not commented on it to anyone. However, Gazeta.uz reporter Abror Kurbonmurotov has provided contradictory information. According to Kurbonmurotov, Bobomurodov confirmed that a criminal case had been opened, but said that he could not disclose the grounds on which the suspects were arrested due to the secrecy of the investigation.