$12,500 was stolen from one of the specially guarded houses in the Mirzo Ulugbek district of Tashkent city. According to Kun.uz sources, the house may belong to the Senate Chairperson Tanzila Narbayeva.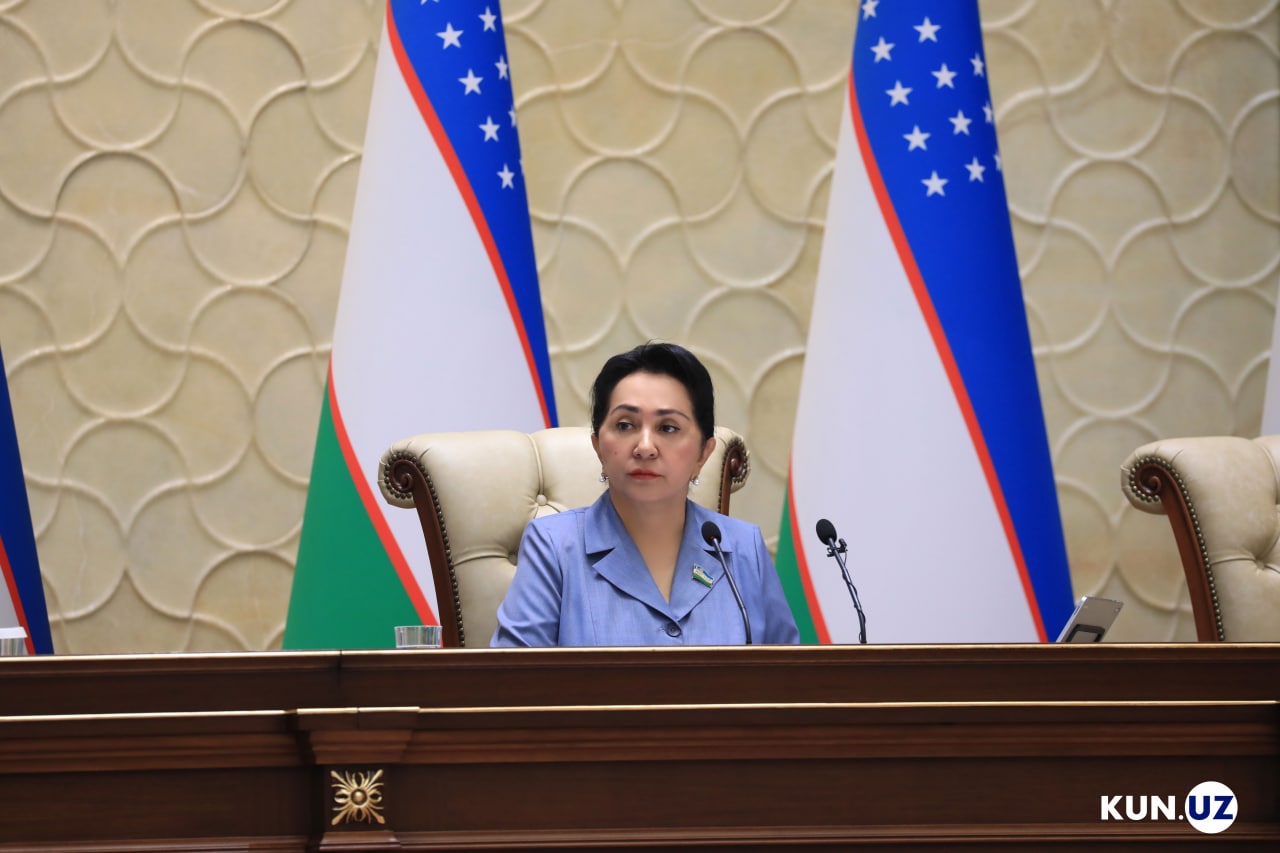 Kun.uz has received a copy of the court ruling on the application of preventive measures in the form of imprisonment against citizen D.T., who was found to be a suspect in the commitment of the crime of theft in the Mirzo Ulugbek district court.
According to it, on December 2, 2022 at 11:45 p.m., a criminal case under Article 169, Part 3, Paragraph "v" of the Criminal Code (theft in a large amount) was considered with the participation of judge M. Kukiyev, assistant prosecutor of Mirzo Ulugbek district F. Yunusov and the suspect D.T., as well as his lawyer.
Suspect D.T., together with citizen M.U., performed the duty of a special nanny in a house, which is under special protection, located in the Dorman Complex, Mirzo Ulugbek district. During her duty hours from November 2 to November 6, 2022, the suspect D.T. was accused of secretly looting $12,500 hidden by the housewife K.N. in a porcelain container at the bottom of a shelf in the house's living room.
D.T. was involved as a suspect in this criminal case on November 26, 2022. In his petition, the prosecutor asked for a preventive measure in the form of "detention" against her. The court granted this request.
The Chairman of "Ezgulik" human rights society Abdurakhmon Tashanov also posted about this criminal case on his Facebook page today, December 14. According to him, the victim in this case is the daughter of the Chairperson of the Senate of Oliy Majlis, Tanzila Narbayeva. A Kun.uz source who is familiar with the incident also confirmed this.
Kun.uz contacted Khojiakbar Tulaganov, the head of the Senate press service, requesting an official response to this information. He stated that he could not comment on the incident as it was related to personal information.