Russia continues to search for new partners and is working on new routes for the export of natural gas, which was abandoned in Europe. In less than a month, from March 1, Russia may start supplying gas to Uzbekistan.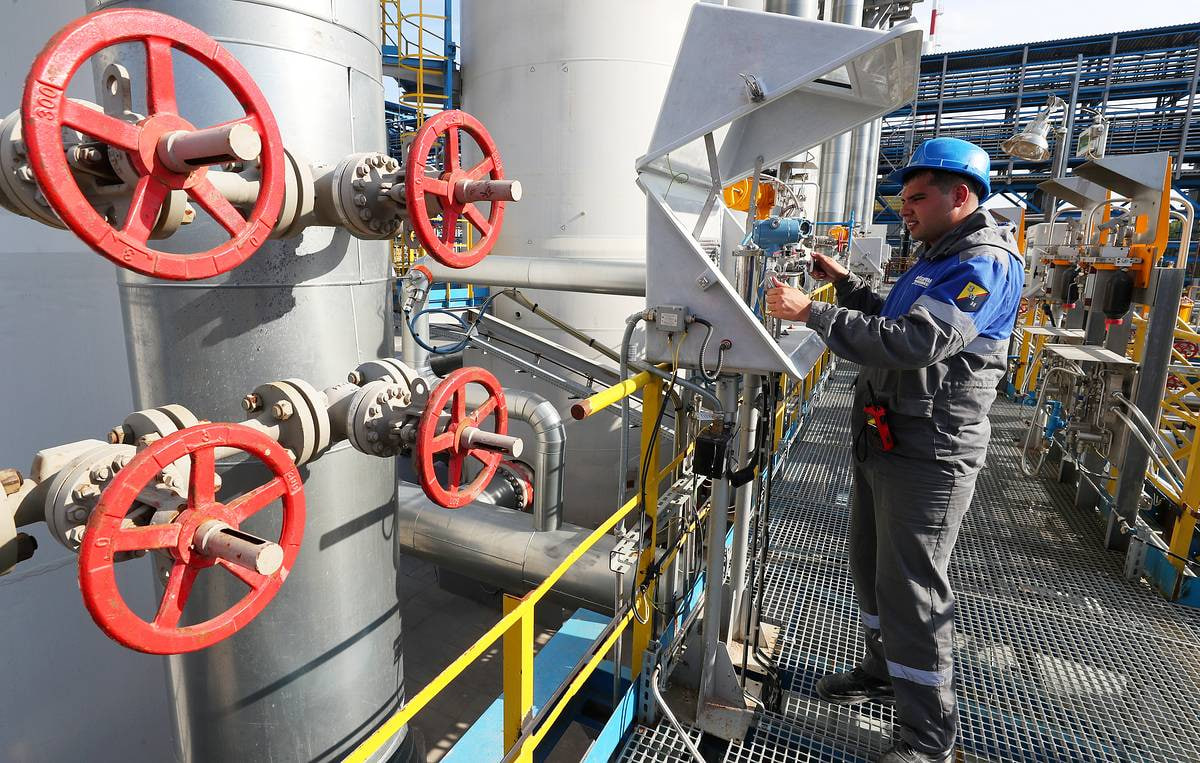 It should be recalled that on January 24, a working meeting was held between the Minister of Energy of Uzbekistan Jurabek Mirzamakhmudov and the Board Chairman of PJSC Gazprom Alexey Miller. At the meeting, the parties signed a "roadmap" for cooperation in the gas industry.
Later, the head of the Uzbek Ministry of Energy commented on the "roadmap" drawn up with Russia on the issue of gas imports.
"This is a "roadmap" that provides for measures to import natural gas from Russia. That is, we will study the technical conditions, and then, based on technical capabilities, if we agree on commercial prices, we will consider gas imports from Russia," he said then.
As TASS reported with reference to experts, gas to Uzbekistan will most likely come from the Yamal fields. From there, it will enter one of the lines of the Central Asia-Center (CAC) gas pipeline system, which is a Soviet gas pipeline system built in the 60–80s of the last century, through which gas from Turkmenistan was supplied to central Russia via Uzbekistan and Kazakhstan.
In total, the CAC consists of four lines with a total capacity of 50 billion cubic meters per year. One of these lines is supposed to be reconfigured to reverse and send gas in the opposite direction to the Soviet one. However, the infrastructure built half a century ago really needs to be checked and upgraded. According to experts, we can talk about the pumping of several billion cubic meters annually.
Experts say that Uzbekistan has its own gas reserves. Moreover, for a long time he himself acted as a seller of fuel, supplying it even to Russia. So, back in 2019, Gazprom purchased 4.9 billion cubic meters from the republic. But in recent years, Uzbekistan's own production has been declining, in 2022, 51.7 billion cubic meters were produced, of which 46.4 billion went to domestic needs, and another 4 billion were exported to China.
At the same time, the country's energy needs are growing, and the local gas transportation infrastructure is no longer able to provide them on its own. True, so far the gas shortage in Uzbekistan is seasonal and is felt mainly in winter. This winter, for example, turned out to be abnormally cold in Central Asia, and as a result, Uzbekistan temporarily suspended gas exports to China and was even forced to close (or at least limit) the operation of CNG filling stations in some areas. In December, the country signed a contract with Turkmenistan for the supply of 1.5 billion cubic meters in three months. But this solved the problem only partially, since in mid-January (in the very cold), Turkmenistan suspended deliveries for nine days due to the formation of hydrate plugs in pipelines.
According to Vyacheslav Kulagin, head of the energy markets research department of the Russian Academy of Sciences, Uzbekistan is ready to continue buying Turkmen gas and switch to Russian gas. It all depends on its price.
At the same time, according to the expert, the gas market of Uzbekistan will also be of interest to Russia, only if the price is comparable to other export routes. However, the same applies to the interests of other suppliers.
"Turkmenistan has an alternative – export to China, so it does not need to lower the selling price," he says.
"Everything depends on how the consumption process will develop in Uzbekistan itself. The President of Uzbekistan has already said that he sees the country's future in stopping gas exports altogether and spending only on its own consumption. The question is whether he will have enough gas or whether he will want to remain in the chain of countries that supply gas to China. Then cooperation with Russia will be in demand," Stanislav Mitrakhovich, a leading expert of the National Energy Security Fund and the Financial
University under the Government of the Russian Federation, said.
In turn, Vyacheslav Kulagin is confident that Russia's benefits from gas supplies to Uzbekistan will depend solely on the terms of the contracts.
"If the benefit is minimal, then the upcoming deliveries will turn out to be nothing more than a seasonal decision. The energy market of Uzbekistan, of course, is growing, but at a rather low pace. It cannot be said that even in ten years there will be a need for additional 10, let alone 20 billion cubic meters," he concluded.