At the Dostuk checkpoint, border guards extort money from citizens of Uzbekistan.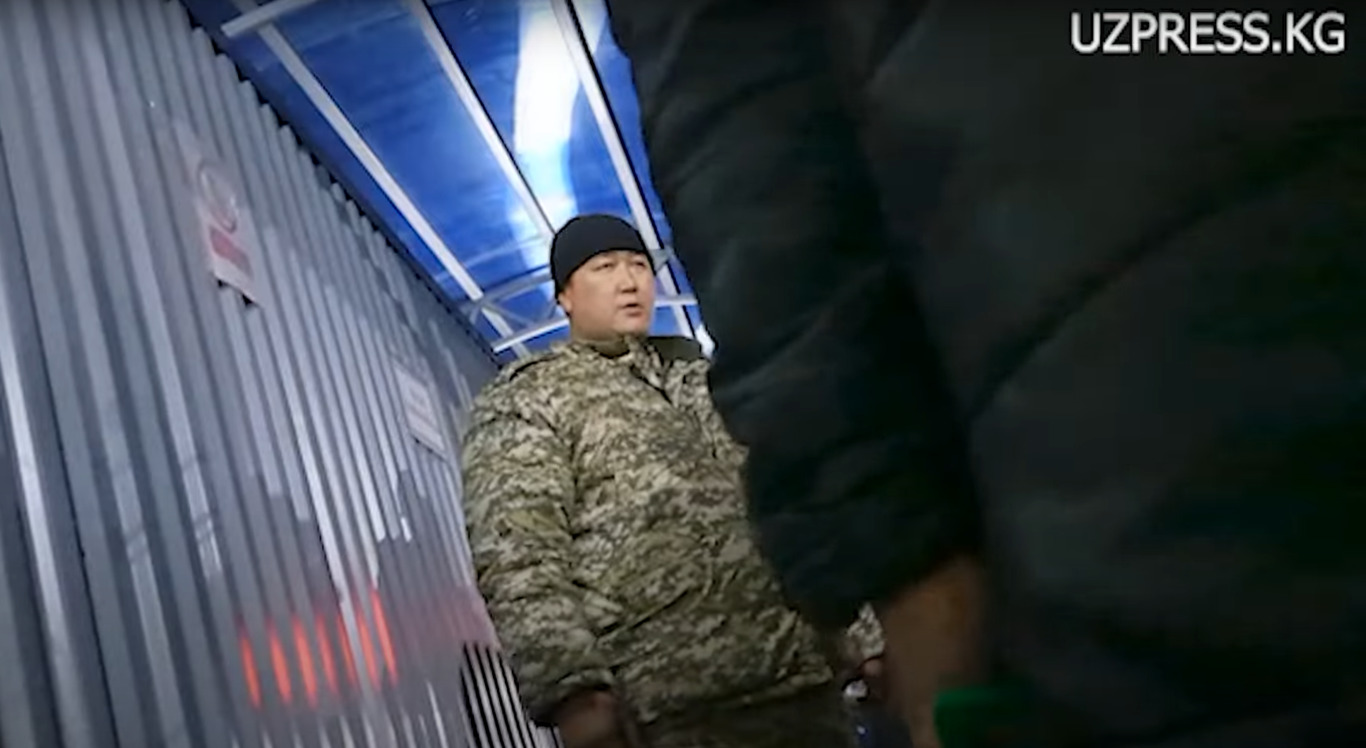 Journalist Shokhrukh Saipov stated this in his video, 24.kg reports.
Earlier, Uzbeks complained that upon arrival at the airport they were met by local taxi drivers and forced into their cars to take them to the border at an inflated price. To solve this problem, minibuses were launched at the airport. They take visitors to the checkpoint at a fixed price.
However, according to the journalist, the problems of visitors were not completely resolved. It turned out that on the Kyrgyz-Uzbek border, the border guards of Kyrgyzstan demand a bribe from citizens of Uzbekistan.
Several citizens of Uzbekistan told how money was extorted from them. In order to check their statements, the journalist himself went to the checkpoint to make sure of the allegations of foreigners.
"I was told to give money. I gave 100 soms. I was hit for this. Then I was told to go to their boss. I went, and he asked me for 1,000 soms. I said that I didn't have that much money, I only had 200 soms. But he demanded 500 soms. I had money. I went to exchange and gave. Then they let me go," one of the Uzbeks who crossed the border said.
Another citizen of Uzbekistan confirmed the fact of extortion.
"I was told that I had to give 50,000 soums, but I only had $5. I gave them and passed. They openly do not take money, but ask to put it in the passport. If there is no money in the passport, they start saying that you have a deportation, and start winking, hinting at a bribe. I was brazenly told that I had to pay 50 thousand soums. When they told me that I had a deportation, I said that I was 18 years old and I was entering Kyrgyzstan for the first time," the victim said.
The journalist noted that such facts cast a shadow on the image of the country, while the leaders of the two states seek to improve relations in all spheres of life, and asked the authorities to take action.
Later it became known that Shokhrukh Saipov, who had disclosed the case of corruption at the Dostuk checkpoint, was being threatened.
Shokhrukh Saipov noted that after the investigation of corruption case on the Kyrgyz-Uzbek border, he received threats.
"I have no fear of anything. If I had been afraid, I would not have raised this issue while conducting my own investigation. Only my family is concerned for my safety. They scold me. The people live in problems, the relevant authorities do not take measures to solve them. Journalists are silent, they only think about their own safety. So who should talk about the problems?" the Kyrgyzstani journalist wondered.
He stressed that when he raised the issue with taxi drivers at the Dostuk border and at the Osh airport, then he was threatened.
"Because of them, I was nervous a lot, my family pressured me to stop raising such issues. Thank God, after clear evidence of the lawlessness of taxi drivers, the problem was resolved positively, private cabs were removed and mini-buses were launched along the Dostuk-Osh airport route and back. Yes, there were many dissatisfied individuals, pseudo-patriots tried to denigrate me in various ways," Shokhrukh Saipov said.
He hopes that the corruption scheme at the Dostuk border will also soon be resolved positively.