At the end of 2022, the number of foreign citizens who came to Russia to work reached 3.47 million. This is a third, or 871 thousand people, more than a year earlier. Reportedly, more than 90% of labor migrants in total came from Uzbekistan, Tajikistan and Kyrgyzstan, Kommersant reported with reference to FinExpertiza.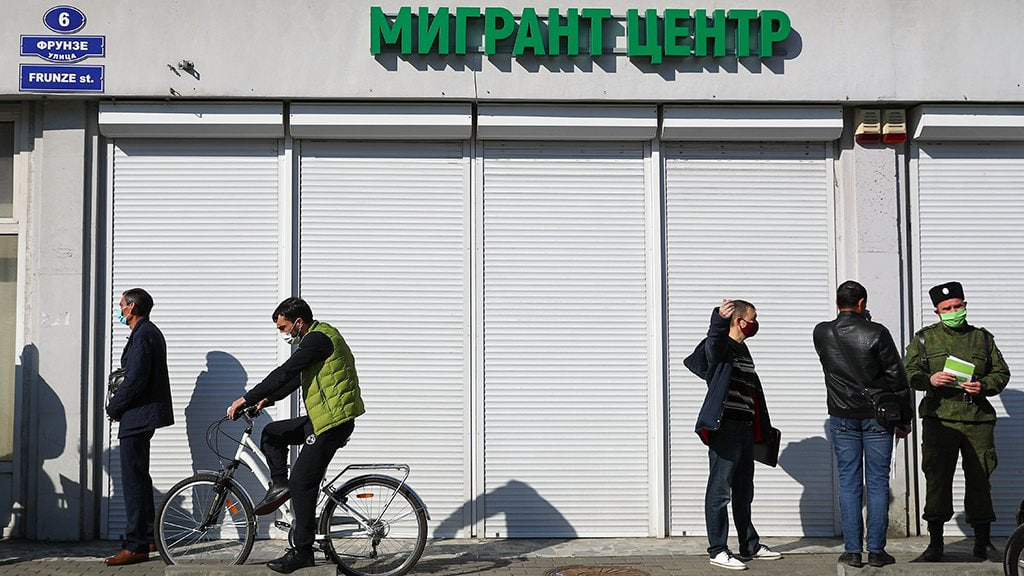 According to the study, the influx of labor migrants from Uzbekistan increased most of all last year – by 35.1%, or by 377.7 thousand people.
The number of people who came to work from Tajikistan (by 51.8%, or by 336.7 thousand people), Kyrgyzstan (17.7%, 84.6 thousand), Kazakhstan (118.3%, 62 thousand) , Azerbaijan (21.1%, 16.6 thousand), Vietnam (an increase of more than nine times, up to 8 thousand), Moldova (87.7%, 4.1 thousand), Turkey (12.9% , 2 thousand), Turkmenistan (an increase of almost 100 times, up to 1.6 thousand) and China (12.2%, 1.3 thousand) has also increased.
At the same time, less labor migrants began to come to Russia from Armenia (the number decreased by 8.7%, to 15.6 thousand people), Ukraine (52.3%, to 8.3 thousand), Serbia (19.8% , up to 880), Germany (19.3%, up to 752), France (22.2%, up to 548), Italy (20.8%, up to 541), the USA (29.5%, up to 410), the Czech Republic (47.8%, up to 361), Austria (36.4%, up to 341) and the Netherlands (37%, up to 275 people).
During the year, the number of facts of migration registration of foreigners, taking into account the renewal of registrations and re-registration, amounted to 11.8 million. More than 40% of registrations were in Moscow and the Moscow region.
Labor migrants were also often registered in St. Petersburg and the Leningrad Oblast, Krasnodar Krai, Irkutsk Region, Sverdlovsk Oblast, Amur Oblast, Primorsky Krai, Tatarstan and Krasnoyarsk Krai. Foreigners considered the Nenets Autonomous Okrug the least attractive for work, where they got registered 2,000 times at the place of residence.
In November 2022, the government submitted to the State Duma a draft law on the reorganization of migration registration. It expands the use of the MIA services of the departmental Federal State Unitary Enterprise "Passport and Visa Service" and the specialized Moscow "migration" MFC for processing documents for labor migrants and registering citizens at the place of residence.
The government believes that this will simplify the process of legalizing the entry of migrants to work in Russia. However, the President's Human Rights Council sent a sharply critical review of the bill.