The UN General Assembly voted on a resolution on the complete withdrawal of Russian troops from Ukraine.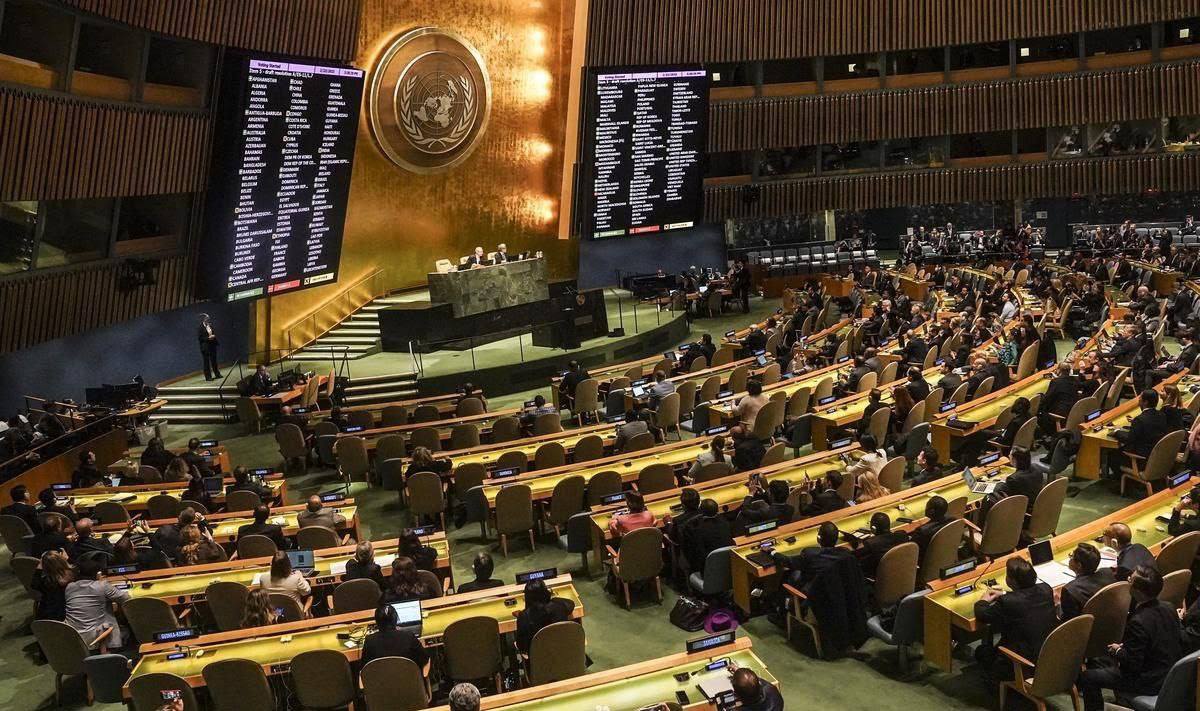 On February 23, the UN adopted a UN resolution on the establishment of a comprehensive, just and durable peace in Ukraine and the complete withdrawal of Russian troops from the country.
141 countries voted for the document, including Ukraine itself, as well as the USA, Great Britain, France, Germany and many other countries.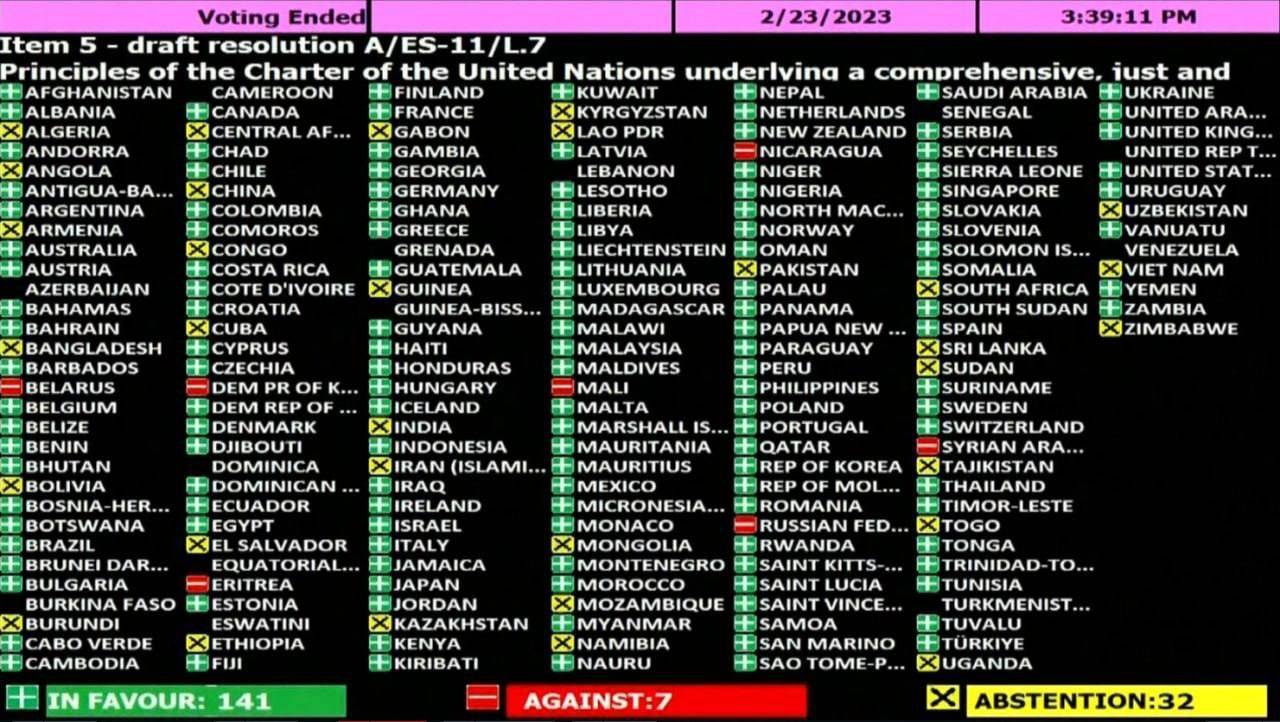 Seven countries voted against, including Russia, Belarus, North Korea, Eritrea, Mali, Nicaragua and Syria.
32 countries abstained from voting, including Uzbekistan, Kazakhstan, China, India, Iran, Kyrgyzstan, Tajikistan, Armenia and a number of other countries.
Thus, the decision was made by majority vote.
It should be recalled that exactly one year ago, on February 24, 2022, Russia launched a special military operation on the territory of Ukraine.