Uzbekistan has not started importing gas from Russia on March 1, as it was previously planned. The Ministry of Energy informed Kun.uz that a clear agreement has not been reached yet, and additional studies are ongoing.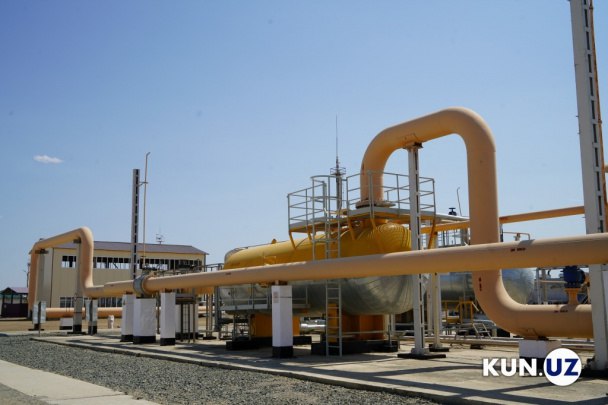 Uzbekistan and Russia have not yet come to an agreement on gas transactions. Therefore, the gas delivery from Russia to Uzbekistan did not start on March 1, as it was previously planned.
In response to Kun.uz inquiry about this, the press service of the Ministry of Energy informed that the working groups of both sides are continuing their studies within the framework of the signed roadmap. Currently, no clear agreement has been reached.
"For this reason, the import of natural gas from Russia to Uzbekistan will not start from March 1. Today, additional studies are being continued in this regard," the ministry said.
It should be noted that on January 24, the Ministry of Energy of Uzbekistan and the Gazprom signed a roadmap for cooperation in the gas sector. According to it, the two sides will discuss the technical and financial aspects of gas supply by the end of February, and if an agreement is reached, a relevant contract should be concluded and gas transmission through the CAC pipeline should start in reverse order from March 1.
Earlier in these negotiations, it was known that Russia asked to give Uzbekistan's gas transport system to Gazprom in exchange for gas, and Kazakhstan was also asked to do so. It is also said that Moscow wants to control the export of gas from Central Asia to China.
The Minister of Energy of Uzbekistan Jurabek Mirzamakhmudov said that the country will not "give away" its energy networks.
"Based on national interests, negotiations are being conducted on cooperation on the basis of trade and commercial contracts, not handing over our networks to someone else or through other means," the minister said.
"We will never jeopardize our national interests. Even if we do take the action you are talking about, we will only do so through commercial sales contracts. We will not allow any political conditions to be imposed in return.
If they bring the gas to our border and give it to us at a reasonable price, we will buy it, otherwise not," Mirzamakhmudov said.
Russia's interest in selling gas to Central Asia comes at a time when Europe is turning its back on Russian energy resources amid the Ukraine war. For this purpose, Moscow proposes to create a tripartite gas union with the participation of Uzbekistan, Kazakhstan and Russia.