The players and coaches of Uzbekistan's youth team, which won the Asian U-20 Cup and went to the world championship in Indonesia, were awarded.
UFA president Abdusalom Azizov, presidential adviser Odil Abdurakhmanov, sports development minister Adkham Ikromov and other officials attended the event held at the Bunyodkor stadium and expressed their wishes to the champions.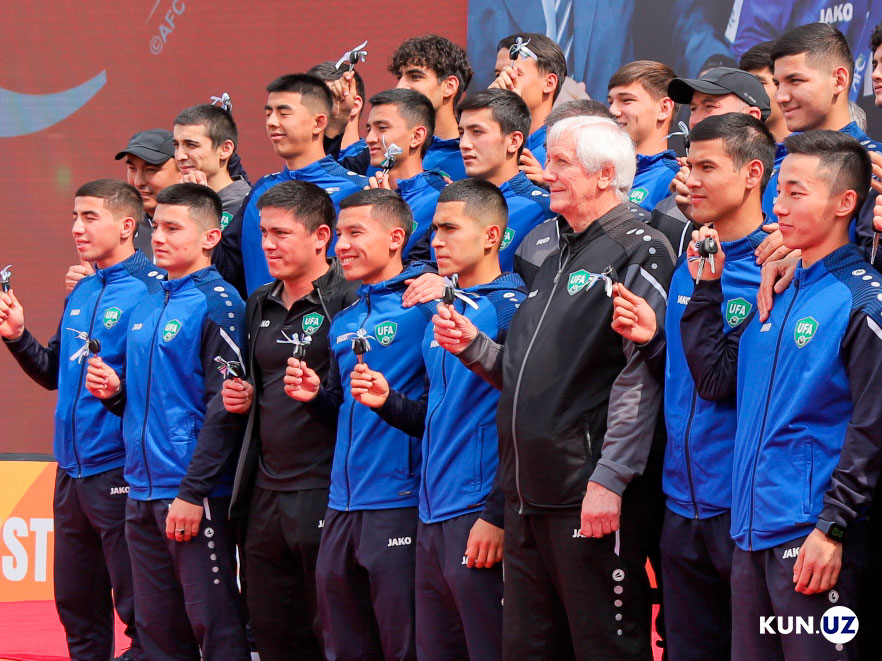 The team captain, Umarali Rakhmonaliyev, spoke and said that the team will start preparing for the world championship in the morning, and noted that great achievements are ahead.
After that, the presidential gift - Gentra cars were handed over to the players.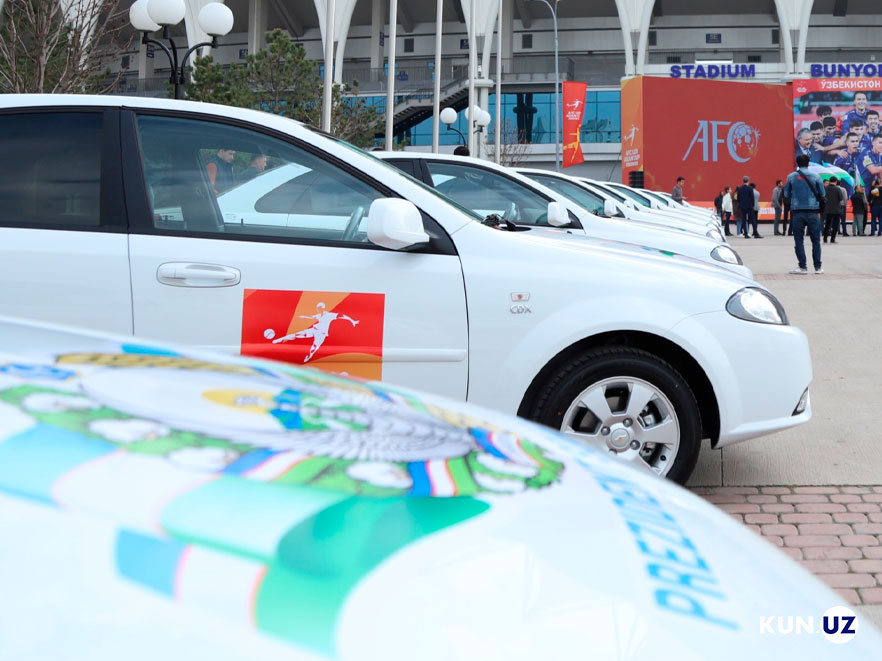 After the ceremony, we talked with some players. We questioned the best player of the tournament Abbos Fayzullayev: "Have there been any offers from abroad?" He replied: "We haven't talked about it yet. We haven't even gone home yet (he laughs). We will think about it when we gather our senses.
My parents and my uncle have helped me to reach this level. I am grateful to them. This is the beginning. We will continue to move forward".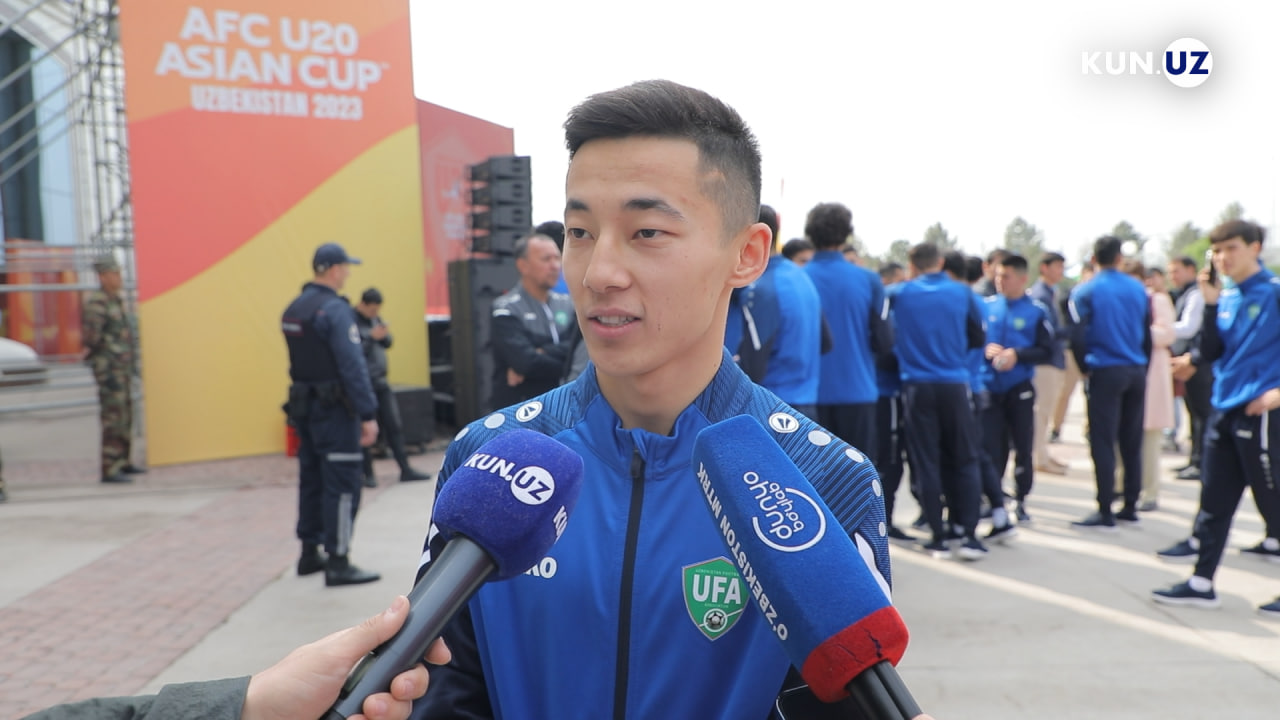 The team's defense showed a reliable game and conceded only 1 ball in 6 games of the tournament. When we spoke with central defender Abdukadir Khusanov, he said that it was not easy to achieve this result, especially the quarter-final match against Australia was difficult.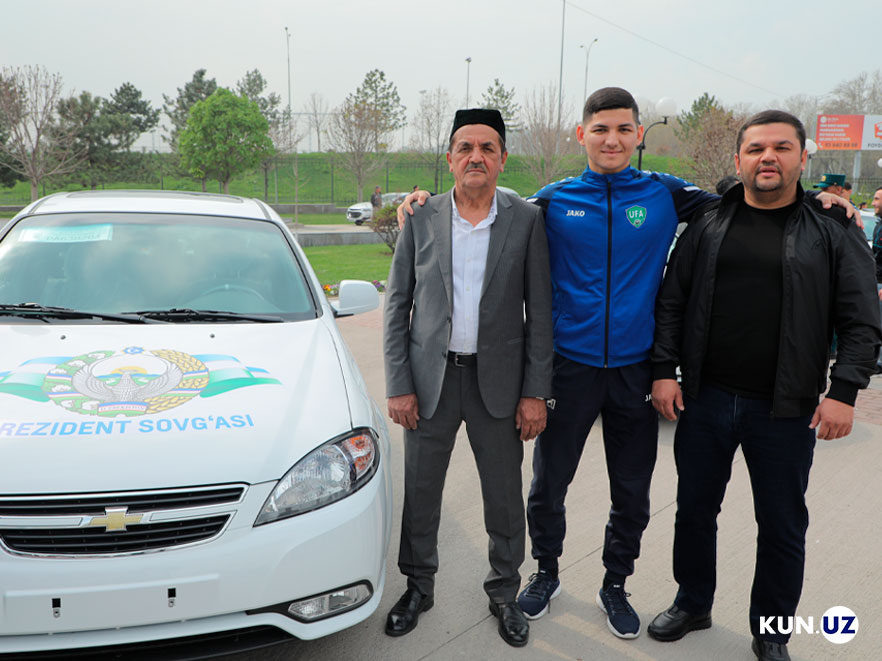 Grandfather of the left winger Makhmudjon Makhamadjonov talked about his grandson and remembered that he used to collect socks and kick balls from his youth, and that he did his best to to achieve such a result.
So, the awarding ceremony was held in high spirits and the champions returned home in cars.