At a meeting of the Central Election Commission held on June 9, the issues of approving the form and text of the ballot, video broadcasting of the electoral process and the use of biometric voter identification technology as an experiment in some polling stations were considered.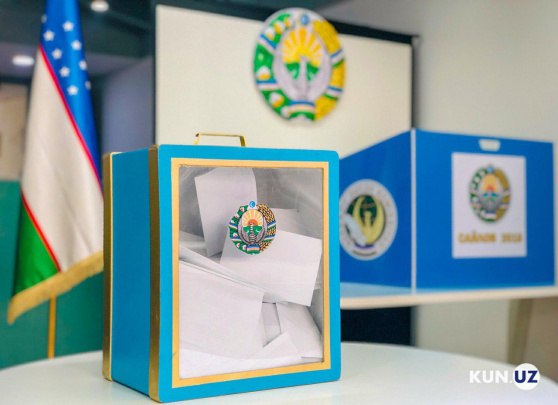 According to the CEC, the meeting discussed and approved the form, text and description of the voting ballot for the presidential elections.
Surnames, first names and patronymics of presidential candidates on the ballot, protocols on the results of counting votes at the polling station and protocols on determining the results of elections by constituencies will be indicated in the order according to the Uzbek alphabet based on the Latin alphabet.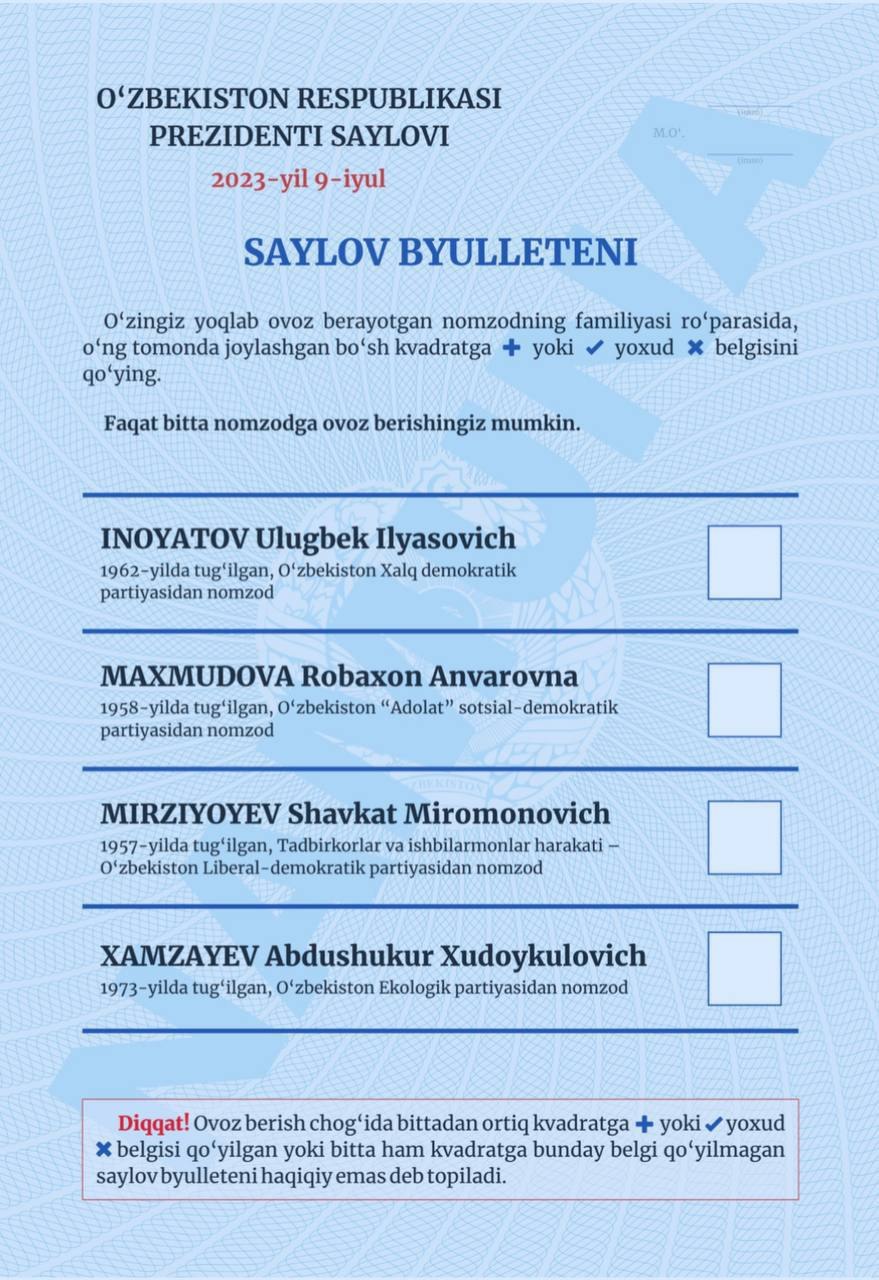 Also, at the meeting, additional measures were discussed for video broadcasting of the electoral process in some polling stations. Thus, in order to broadcast the voting process in real time (online) on election day, specific events were determined and a corresponding decision was made to install video cameras and other necessary devices at no more than two polling stations located in all districts and cities of the republic.
The CEC clarified that biometric identification is a process of verifying and confirming the identity of a voter and the presence or absence of him in the list of voters of a given polling station using special devices using an information system for managing the electoral process.
In order to introduce digital technologies into the electoral process, based on the recommendation of the 14th Tashkent City District Electoral Commission on holding early presidential elections, a system of biometric identification of voters on voting day will be introduced as a pilot mode at some polling stations located in the districts of Tashkent. The meeting approved the procedure for the biometric identification of voters in some polling stations and adopted a corresponding decision.
In addition, information on the results of consideration of applications received from individuals and legal entities during the period of preparation for the presidential elections was heard and discussed at the meeting.
According to the CEC decision, on the accreditation of observers from international organizations participating in the early presidential elections, 43 representatives of the OSCE/ODIHR and CIS observer missions have been accredited.
The issue of accreditation of representatives of local media was also considered. Based on the appeals received by the CEC, 124 representatives of 25 mass media were accredited. To date, 353 media representatives have been accredited.