At the negotiations in Astana, which were held under the leadership of the First Deputy Chairman of the Board of Uzbekistan Railways JSC Kh. Rakhmetov and MD for Production Processes of NC Kazakhstan Railways JSC B. Urynbasarov, issues of cooperation were discussed.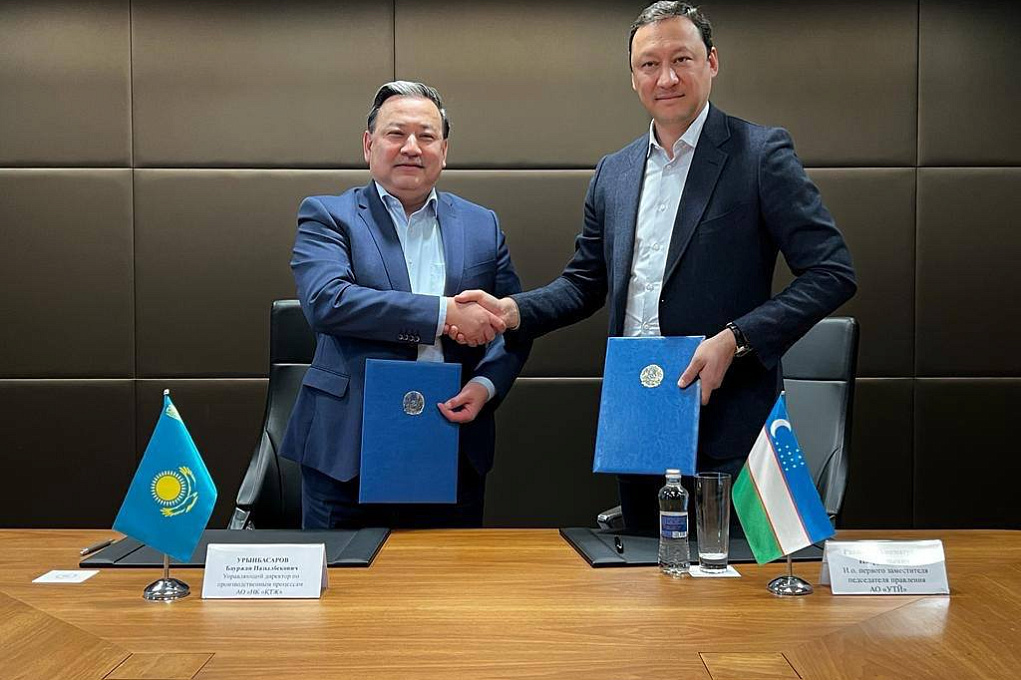 There was an increase in imports to Kazakhstan from Uzbekistan of such goods as chemical and mineral fertilizers, fruits and dried fruits, cars and their spare parts.
The issues of coordinating plans through the AS "Mesplan" system were considered, where the parties agreed to review and approve incoming main and additional plans through this system in a timely manner and in accordance with the established deadlines for the transit of goods through the Republic of Kazakhstan from/to the Republic of Uzbekistan and for transit from third countries through Uzbekistan to Kazakhstan, as well as for the transportation of goods from Uzbekistan to Kazakhstan.
The parties also agreed to consider the possibility of increasing the number of trains through interstate connecting points to 2 pairs of trains per day. And also increase the reception/release of trains to 30 or more per day. Currently, the acceptance/release of freight trains at interstate connecting points is about 28 trains per day.
It is planned to use gondola cars and other types of cars of Uzbekistan Railways JSC for the transportation of various goods, including coal, grain and other goods intended for Uzbekistan.
During the negotiations, the parties agreed to organize a through refrigerated train from Uzbekistan to Kazakhstan and use it for the transportation of fruits and vegetables. The possibility of sending refrigerated sections from Uzbekistan to Russia via Kazakhstan was also discussed.