TASHKENT, 1 August 2017 – First week of August is marked as World Breastfeeding Week (WBFW) and celebrated in more than 170 countries including Uzbekistan. The theme of this year's WBFW is "Sustaining Breastfeeding Together".
"Breastfeeding is not just a one woman job. It depends on support of all - families, communities, health care providers, employers and governments," says Afshin Parsi, Officer-in-Charge, UNICEF in Uzbekistan. "Breastfeeding is one of the smartest investments in children's health as well as countries' prosperity. Together, we can support women to breastfeed and protect the health and well-being of future generations."
In Uzbekistan, according to the government data, the exclusive breastfeeding rate in the country was more than 90% on discharge from maternity facilities in 2009. However, the rate declines to 50% in the subsequent months.
Breastmilk works like a child's immunization. It produces the antibodies in a child's body. It is the foundation of good nutrition and protects children against disease. In this way, breastfeeding allows all children to thrive and develop to their full potential.
Breastfeeding benefits national economies, by helping lower health care costs, increase educational attainment and, ultimately, boost productivity.
Early initiation of breastfeeding is associated with lower mortality rates as well as with an IQ increase of 3 to 4 points. Providing support to mothers to breastfeed could cut the incidents of diarrhoea by half and respiratory infections by a third. Breastfeeding also benefits mothers, decreasing their risk of breast cancer, ovarian cancer, and diabetes.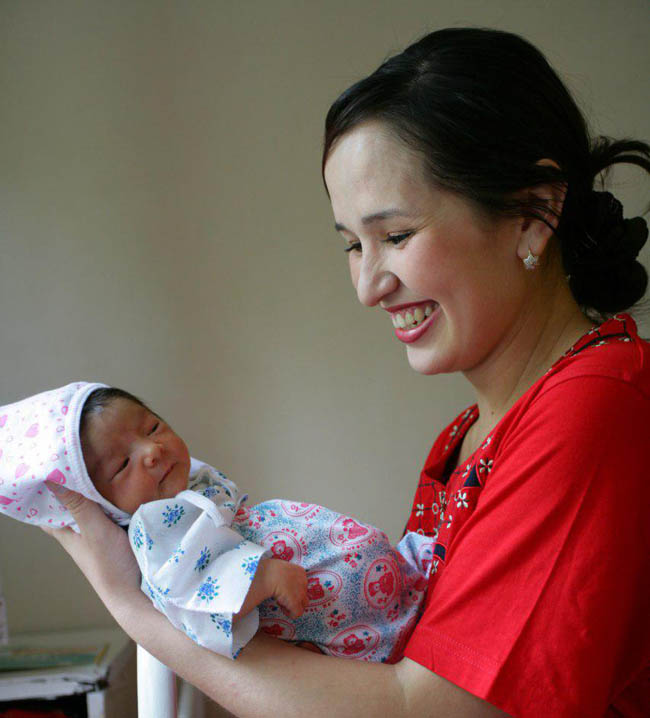 Breastfeeding is critical for achievement of many of the Sustainable Development Goals. It improves nutrition, prevents child mortality, decreases the risk of non-communicable diseases and supports cognitive development and education. Breastfeeding is also an enabler to ending poverty, promoting economic growth and reducing inequalities.
UNICEF supports the global campaign to promote breastfeeding in the first week of August. The campaign calls on governments, donors and decision makers to advance policies and programmes to enable more mothers to breastfeed.