Nursultan Nazarbayev awards Alisher Usmanov with "Order of Friendship"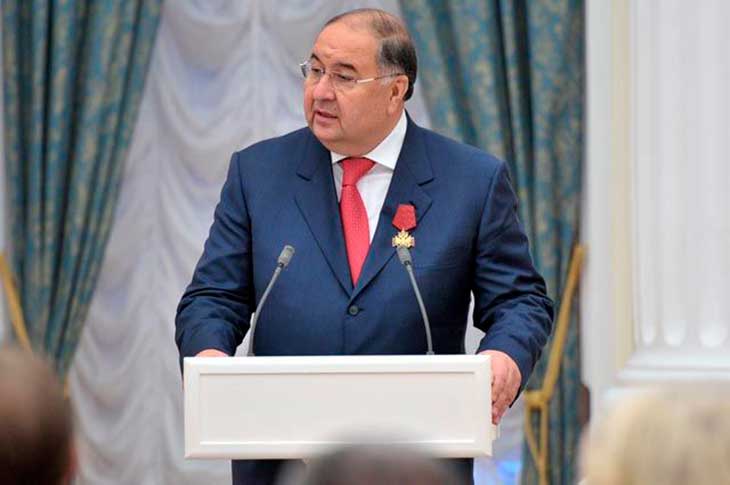 The President of Kazakhstan awarded Alisher Usmanov with the "Order of Friendship" I class.
"In compliance with the Presidential Decree on the occasion of Independence of the Republic of Kazakhstan, a well-known Russian businessman, founder of USM Holdings Alisher Usmanov is awarded with the "Order of Friendship" I class," the press service of Kazakhstan's Foreign Ministry noted.
According to the Ministry's report, Mr. Usmanov receives this award "for his services in state and public activities, for his significant contribution to the socio-economic and cultural development of the country, and for his services in strengthening friendship and cooperation between nations".
Earlier, Russian President Vladimir Putin awarded Mr. Usmanov with the Order "For Merit to the Fatherland" III class and his wife, the head coach of the Russian rhythmic gymnastics team Irina Viner- Usmanova - with the same Order of the III class "for her outstanding contribution to the development of physical culture and sports, and her many years of diligent work".
In addition, at the end of August of this year, President Shavkat Mirziyoyev presented Alisher Usmanov "El-yurt hurmati" order "for his unprecedented services in strengthening economic, social and cultural ties between Uzbekistan and Russia, for his significant contribution to the successful implementation of large investment projects in our country, for his active involvement in reconstruction and restoration of objects that bear religious and cultural significance for people of Uzbekistan, for his sincere love to the country that can serve as a model for youngsters and for his assistance in developing the tourism potential and sports of our country".