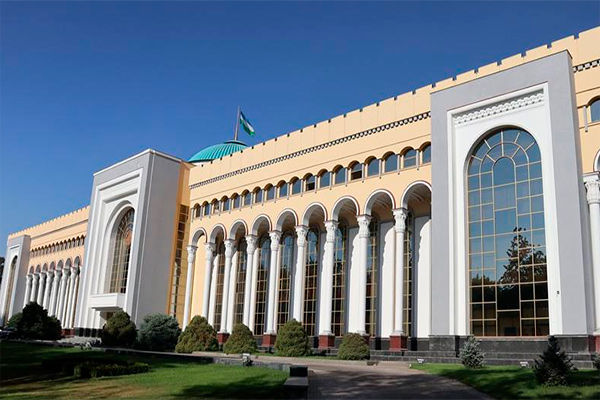 On February 2, 2019, a meeting of the Foreign Ministry's central office was held under the chairmanship of Abdulaziz Kamilov, the press service of the MFA reported.
It was attended by Deputy Prime Minister Elyor Ganiyev.
Delivering a speech Ganiyev outlined a range of topical targets facing the newly appointed Deputy Foreign Minister Alisher Abdualiyev and the units of the economic bloc that he oversees. Deputy PM, at the request of the head of state, also spoke about priority tasks of the Ministry and diplomatic missions of Uzbekistan abroad.
According to him, creating favorable external conditions for attracting foreign direct investments, promoting the volume and range of exports of Uzbek goods and services, increasing the flow of foreign tourists, as well as paving the way for economic development of the regions are among the top priority tasks.