On February 5, a meeting with a citizen of Uzbekistan Olamafruz Abdullayev was held at the Consulate General of Uzbekistan in the city of Yekaterinburg, the press service of the Foreign Ministry reports.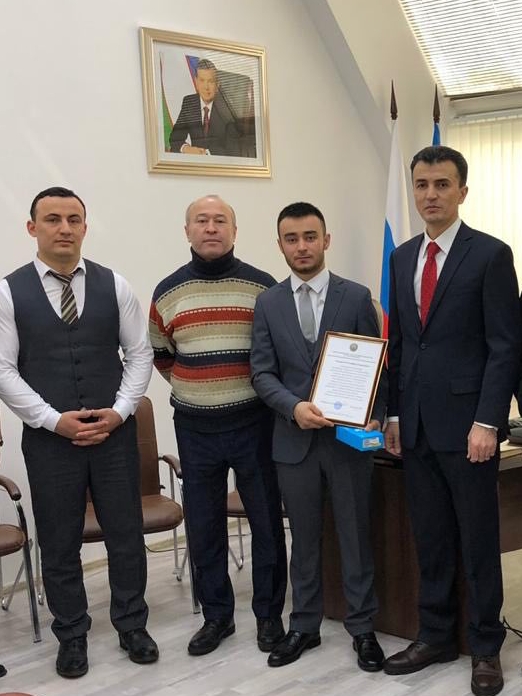 It should be noted that the native of the Surkhandarya region was one of the first to hurry to help after the explosion in a residential building in Magnitogorsk in the morning of December 31 last year and managed to save eight people from the wreckage before the rescuers arrived.
Our fellow citizens, temporarily staying in Russia, including students of higher educational institutions, as well as the head of the Uzbek diaspora in the Sverdlovsk region Zakir Allabergenov were also invited to the meeting in the Consulate General.
At the end of the meeting, Olamafruz Abdullayev, on behalf of the Foreign Minister of Uzbekistan, was awarded with a valuable gift and diploma of the Consulate General of our country in the city of Yekaterinburg.
The national airline Uzbekistan Airways has presented him a free ticket for the Yekaterinburg – Tashkent flight, with which he takes off on February 7.