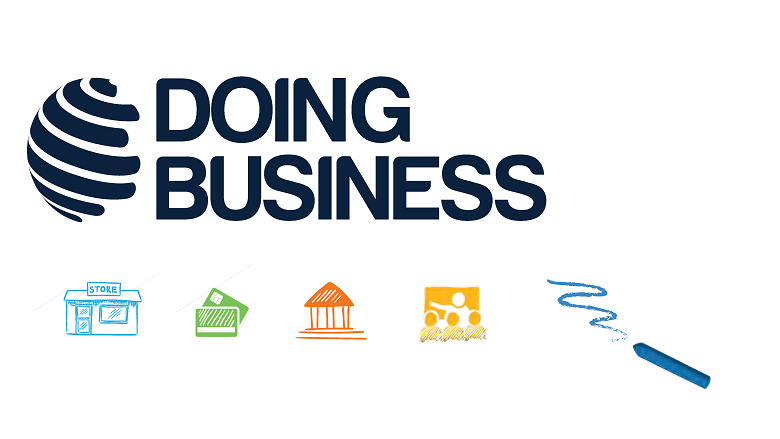 Uzbekistan plans to enter the TOP-20 countries in the Doing Business ranking of the World Bank and the International Finance Corporation by 2022, the presidential decree notes.
According to the Doing Business-2018 rating, Uzbekistan took the 74th place, becoming the leader among the countries of Central Asia and Europe in terms of improving business conditions.
In order to improve positions in the Doing Business ranking, an action plan has been developed, according to which a new order is established:
• in the sphere of state registration of business entities - banks will be able to remotely open bank accounts for legal entities founded by residents of Uzbekistan and individual entrepreneurs in the process of their state registration if the necessary conditions exist for remote identification of applicants;
• in the sphere of obtaining building permits - the procedure for determining the exclusive purpose of land plots is canceled when they are issued through an auction on the electronic trading platform "E-IJRO AUKSION";
• in the sphere of ​​connection to the power supply system - economic sanctions are applied for unauthorized disconnection of consumers from the power supply;
• in the sphere of property registration - an application for state registration of rights to real estate and cadastral registration can be filed on an extraterritorial basis; when applying for physical and legal entities for notarization of transactions and certificates related to the acquisition of property rights to real estate. Notary offices must submit an application online free of charge;
• in the sphere of protection of minority shareholders - shareholders are given the right to hold a court member liable for damages caused to the company as a result of a large transaction and transactions with affiliates, which amount to 10 percent or more of the company's net assets; a mechanism for payment of accrued dividends on shares through the Central Securities Depository or investment intermediaries is being introduced;
• in the sphere of international trade - issuing a certificate of origin of goods, along with the Ministry of Investment and Foreign Trade, is carried out by the Chamber of Commerce too;
• in the sphere of ​​ensuring the enforcement of contracts - an order is introduced that allows a pre-trial hearing in the economic court as a method for resolving disputes. A unified electronic system of accounting and payment by the population of all payments in the courts is also being presented;
In addition, by April 1, 2019, the Ministry of Finance together with other departments will create the Doing Business in Uzbekistan website, which provides comprehensive information on the form of questionnaires of the annual report of the World Bank and International Finance Corporation on Doing Business in the context of 10 indicators.
Also, through the site, business entities will be able to make proposals for improving legislation.