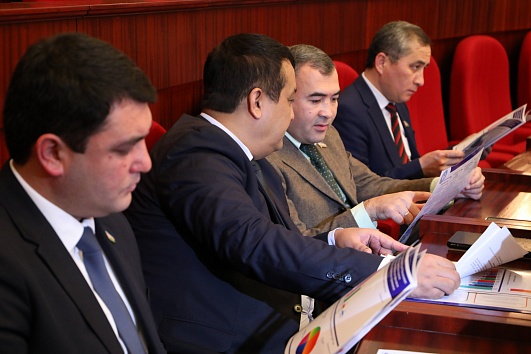 The Legislative Chamber of Oliy Majlis of the Republic of Uzbekistan held its following plenary session. The draft law "On introducing amendments and addenda to some legislative acts of the Republic of Uzbekistan in connection with the increase of responsibility of the Government members towards the Parliament" was discussed at the meeting.

In accordance with the presidential address to Oliy Majlis on December 28, 2018 and the Decree of January 28, 2019, a new procedure for appointing and approving members of the Government is being introduced.

In particular, the candidacy of the First Deputy Prime Minister, Deputy Prime Ministers, Ministers and Chairmen of the State Committees shall be approved by the Legislative Chamber, and then presented by the PM for endorsement to the President. Candidate for a member of the Government is firstly considered and approved by the responsible committee in the Legislative Chamber, initially, by fractions, and then at the meeting of the Legislative Chamber.

The nominee represents a plan of actions that envisages legal, social, economic, organizational-technical measures and perspective tasks on achieving targeted goals and objectives that are interconnected with the Action Plan of the Cabinet of Ministers.

If the Legislative Chamber rejects a member of the government, the Prime Minister will nominate a new candidate for reviewing and approval. The government member will begin his duties after being confirmed by the president.

At the same time, the draft considers a new procedure for reviewing the report of the Government on implementation of the State Program for the current year, coming from the presidential address to Oliy Majlis.

Accordingly, the prime minister together with the members of the government will submit quarterly reports on implementation of the state program for the respective year coming from the Application to the Parliament.

Deputies emphasized that the proposed changes and additions will serve to adopt important decisions and control over implementation of laws by Oliy Majlis, as well as increase responsibility of the government members at the Parliament.