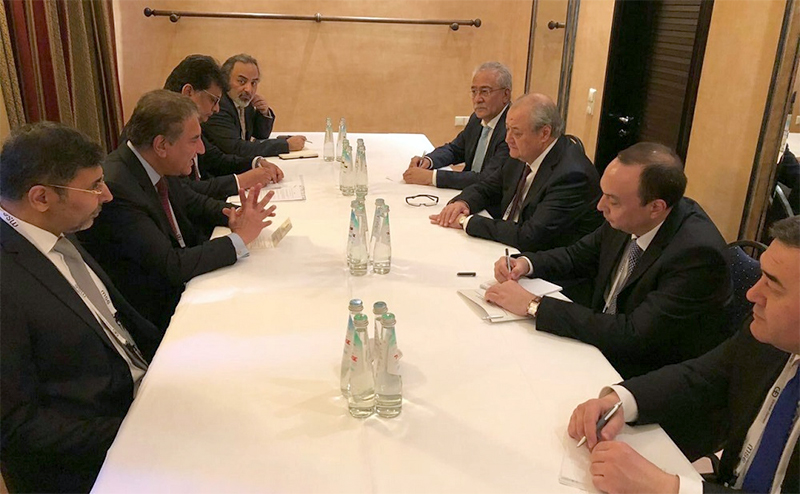 On February 15, 2019, Foreign Minister of Uzbekistan Abdulaziz Kamilov met with the Minister of Foreign Affairs of the Islamic Republic of Pakistan Shah Mehmood Qureshi, in Munich, Germany.
According to the press service of the MFA, the parties exchanged views on development of the situation in the region, as well as on prospects of Uzbek–Pakistani cooperation.
It was noted that intensification of relations between Uzbekistan and Pakistan in the past two years creates objective prerequisites for developing interstate cooperation, including on coordinating efforts for promoting the Afghan peace settlement.
At the meeting the sides considered other issues of common agenda.