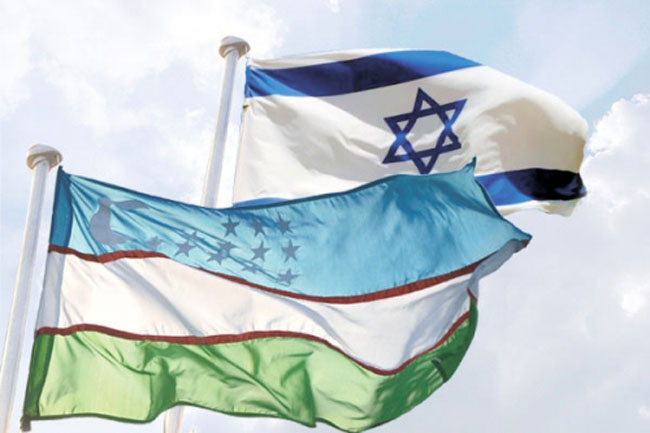 On February 18-20, 2019, within the framework of the fifth round of Uzbek-Israeli political consultations, a delegation of the Uzbek Foreign Ministry headed by Deputy Minister Dilshod Akhatov met with the Israeli Foreign Ministry's Director General Juval Rotem, deputies of the Knesset Robert Ilatov (the party "Our home is Israel"), Konstantin Razvozov (the party "Future"), General Director of the Israeli Association of Travel Agencies and Consultants (ITTAA) Hanni Sobol, Chairman of the Institute of Export and International Cooperation Adiv Barukh, Managing Director of the Israel Foreign Trade Risks Insurance Corporation LTD "Ashra" David Klein, as well as leaders of leading companies with competitive advanced technologies in their respective industries.
According to the press service of the MFA, during the talks, prospects for cooperation in specific areas, transforming intentions into practical aspects were discussed.
A roundtable on trade and economic potential and investment opportunities in Uzbekistan was held at the Federation of Israeli Chambers of Commerce.
The event was attended by prominent representatives of political and business circles of Israel, including companies such as "Teva Pharmaceuticals", "Metzer", "Capri", "Watergen", "MER Group", "Synel MLL", "M.A.D.", "AgriGo", "LR Group" and others.
During the roundtable, a number of companies expressed interests in implementing joint projects in the spheres of agriculture, health care, jewelry industry, solar energy, cosmetics and other areas.
The delegation of Uzbekistan visited the Holocaust memorial complex "Yad Vashem", the Congress of Bukhari Jews during the visit.
Following the visit to Israel, meetings were held with prominent compatriots and representatives of the press.