Ministry of Culture vs. "Milliy tiklanish" democratic party. Who is right?
The Ministry of Culture responded to the report published on March 16 by the chairman of the Central Council of the "Milliy tiklanish" democratic party (MTDP) of Uzbekistan Sarvar Otamuradov and rejected it.
It is alleged that the facilities of cultural heritage were registered in February-April 2018. The MTDP representatives did not participate in the registration carried out in cooperation with local administrations.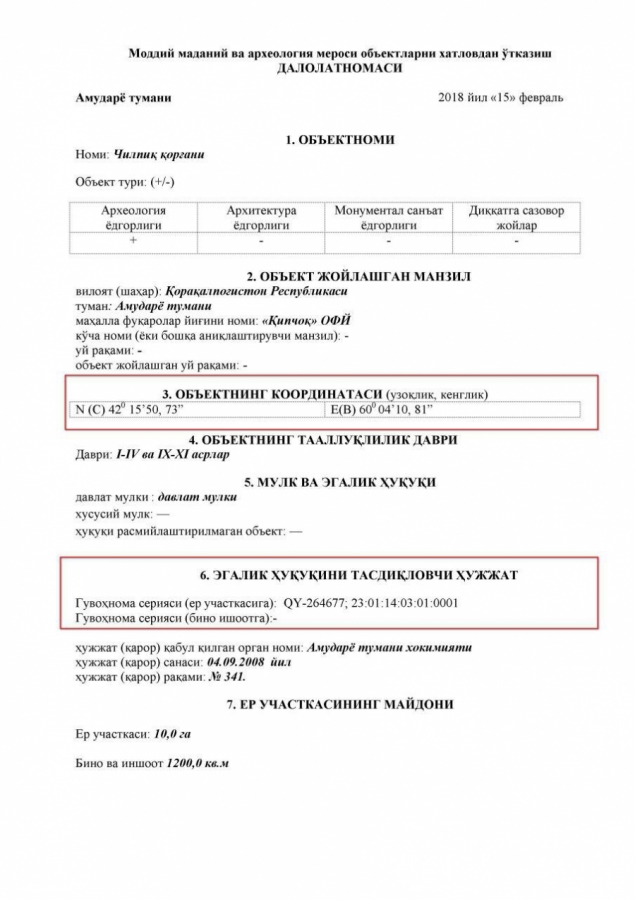 "On the basis of a unique sample act, registration results of each object are assembled at the merosbaza.uz website, which is currently being used in closed-test mode. Based on the same database, the cultural heritage portal will be launched in the form of an e-government service by the end of the first half of 2019," the Ministry of Culture said.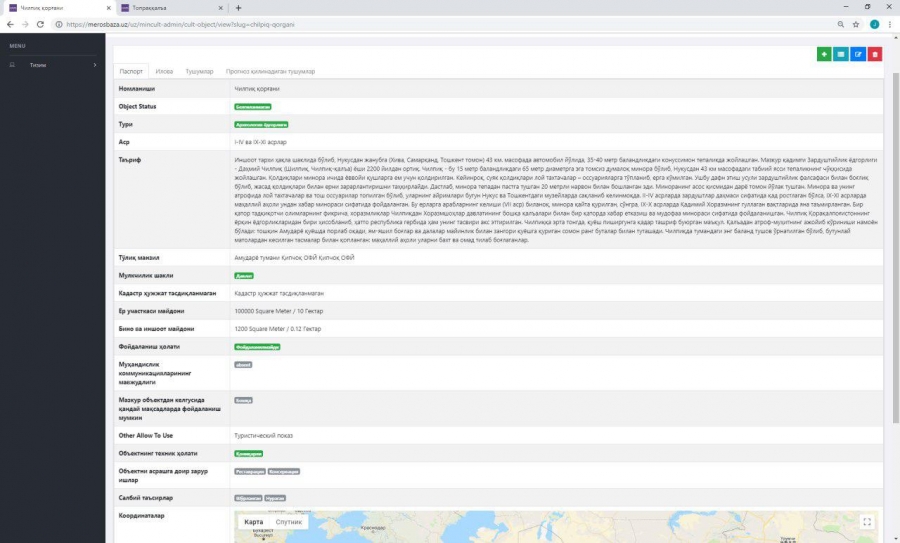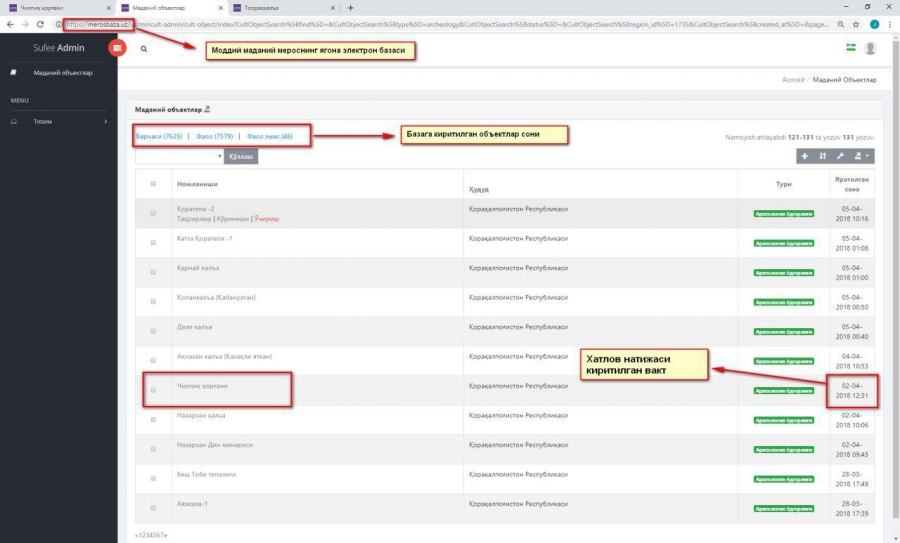 It was noted that as a result of the registration carried out, 259 objects were found to be seriously damaged and relevant materials related to them were sent to territorial law enforcement bodies.
The Ministry confirms that a memorandum was signed with the party in 2017.
"Within the framework of this memorandum, it is planned to strengthen protection of all cultural heritage facilities in the country. In particular, the registration was executed together with the regional inspectors. However, a critical article highlighted that the main task has been completed by the party.
In accordance with the memorandum, in October-November 2018, objects were re-registered (for the second time) with participation of party activists. The party published the registration results in full volume and submitted it to the ministry. The ministry recognizes activities of the party in this direction," report reads.
The only difference between the party's registration acts was that they did not specify latitude and longitude coordinates of the object.
"That's why it does not allow identifying the location of the objects through the Google Maps system. During the first registration, this issue was an important condition, and respective latitude and longitude coordinates were determined," the report said.
"They get money from the state budget, but they have not completed it".
The Ministry of Culture reports that in 2018, the State Budget did not allocate any fund for registration of cultural heritage objects to the ministry, its subsidiary institutions or administrations.
"The party was allocated nearly 17.5 billion soums in 2018 and more than 20 billion soums in 2019 by the State Budget for financing its Regulatory tasks.
Nevertheless, the main goal of the party and the pre-election platform is to preserve our cultural heritage accordingly," the report said.
"It is noteworthy that parliamentary, representative and impartial public control over the ministerial activities has become an effective tool. However, the ministry believes that highlighting the collaborative effort as its own is not fair," the Ministry of Culture noted.