Culture Ministry: Residential buildings will not be demolished in Samarkand for the sake of constructing hotels for the SCO summit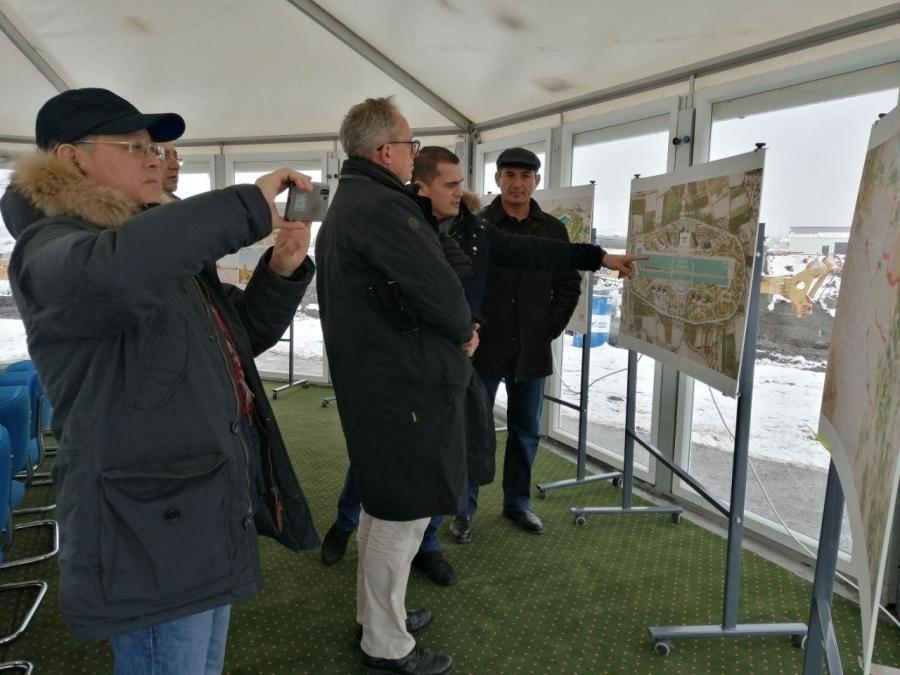 On January 12-22, at the invitation of the Uzbek side, UNESCO and ICOMOS reactive monitoring mission paid a visit to the historic sites of Samarkand and Bukhara, the Ministry of Culture reports.
UNESCO experts met with officials and representatives of civil society, organizations, and examined the "hot spots" of cities to conclude whether or not their protection corresponds to the status of a World Heritage Site.
From January 13-16, the monitoring mission visited the UNESCO World Heritage Site "Samarkand – crossroads of cultures". In Samarkand, meetings were held with the khokim of Samarkand B. Oblakulov and developers of the Samarkand master plan F. Nigmatova and Rustam Sharipov.
The guests were acquainted with the Samarkand city project, where the construction of a new multifunctional tourist center outside the city of Samarkand began.
Speaking about the construction of large hotels for the possible reception of guests of the SCO participants, the authorities of Samarkand noted that all the initial plans for the construction of hotels by demolishing private houses on the territory of Namozgoh and Ibn Sino Streets have been canceled. The authorities of Samarkand region also informed the guests that all demolition and reconstruction of buildings in the historical zone has been stopped. They assured that any construction work can be carried out only after studying the assessment of the impact on the cultural heritage.
The action plan for 2020-2025, which was introduced to the guests, will be aimed at improving the living conditions of the population, the quality of public places, the restoration of monuments and historic houses, improving the landscape of canals and water supply systems.
It should be recalled that in Samarkand, work is underway to prepare the city for the summit of the Shanghai Cooperation Organization, which is scheduled for 2022.