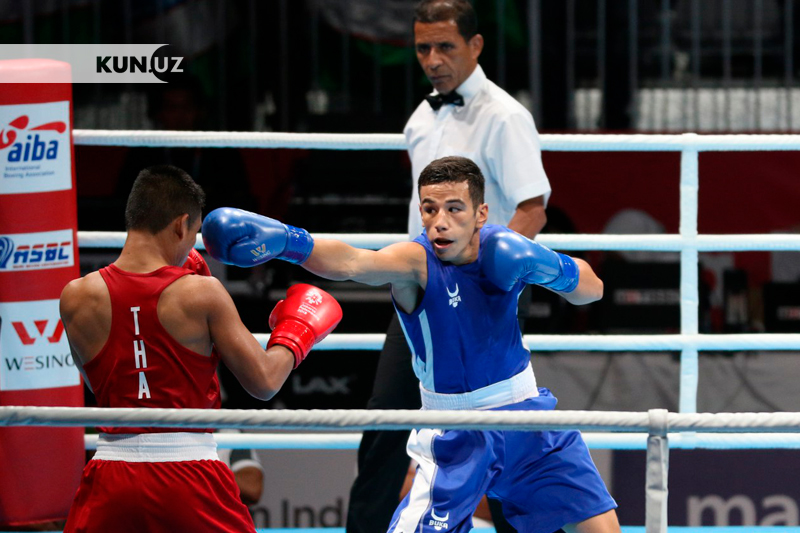 The Asian Boxing Championships kicks off in Bangkok today. On the first day of the tournament, three boxers from Uzbekistan will compete - Shunkor Abdurasulov, Bobousmon Boturov and Yodgoroy Mirzayeva.
The following is the list of our compatriots' opponents and the approximate time the bouts will take place:
Men:
- 64 kg: Shunkor Abdurasulov - Karrar Aal Ezirej (Iraq) (13:45)
- 69 kg: Bobousmon Boturov - Otgonbaatar Byamba-Erdene (Mongolia) (16:15)
Women:
- 57 kg: Yodgoroy Mirzayeva - Krishmi Dharmathilake (Sri Lanka) (17:30).