New regular bus services launched between Uzbekistan and Kazakhstan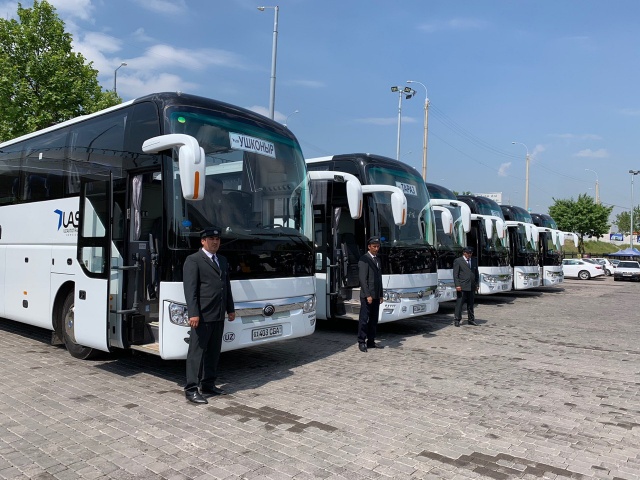 The LLC "Uzavtotrans Service" has launched regular trips to four cities of Kazakhstan, UzA reports about it.
Buses run en route Tashkent-Turkistan, Tashkent-Almaty, Tashkent-Ushkunur and Chirchik-Ushkunur. The services are performed on modern buses equipped with all the necessary conveniences. Tickets can be purchased at the Tashkent bus terminal sale counters.
Fare for travel from Tashkent to Turkestan is 50,000 soums, Tashkent to Almaty and Tashkent to Ushkunur – 101,000 soums. Chirchik-Ushkunur tickets are slightly cheaper – 90,000 soums.
According to the press service of the Ministry of Transport, regular bus services Tashkent – Nur-Sultan, Tashkent – Taraz, Samarkand – Turkistan, Samarkand – Dushanbe, Tashkent – Kazan, Tashkent – Ufa will be soon launched.
Earlier, it was reported that regular bus services were launched between Tashkent and 8 regions of the country.