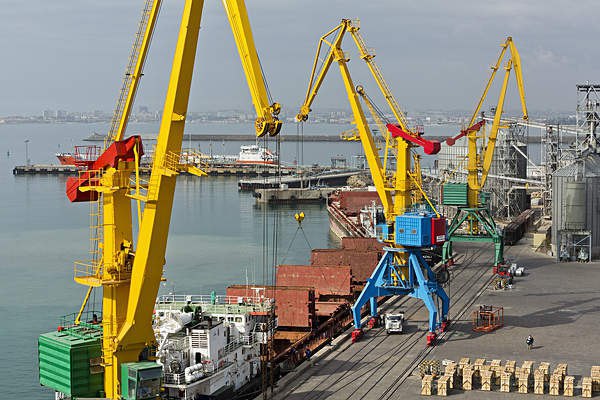 Uzbekistan sent the first transit container cargo to from the Kazakh port of Aktau, JSC Uzbekistan Railways reports.
"On May 13, ten fitting platforms with 20 twenty-foot containers owned by the JSC Uzbekistan Railways departed from the Kazakh port of Aktau by a container block train Aktau-Tashkent," the message said.
The first transit container cargo shipped to Uzbekistan became a logical continuation of the fruitful cooperation of the railway administrations of Uzbekistan, Kazakhstan, China, Iran and Turkmenistan on further development of cargo transportation along the Trans-Caspian international transport route, the company noted.