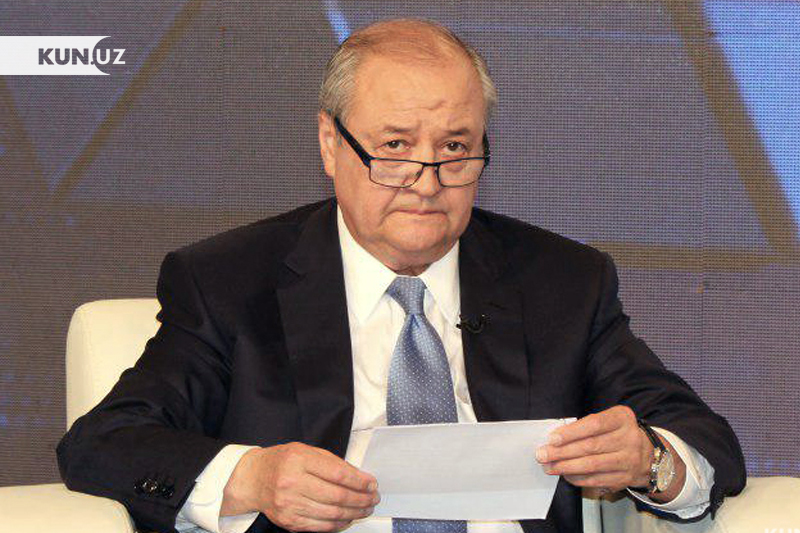 The Minister of Foreign Affairs of Uzbekistan Abdulaziz Kamilov will take part in a high-level conference on combating terrorism, which will be held on May 17-18 in Dushanbe.
"A delegation of Uzbekistan led by Foreign Minister Abdulaziz Kamilov will visit Dushanbe on May 17-18, where a high-level conference on international and regional cooperation in the fight against terrorism and its sources of financing, including drug trafficking and organized crime will take place," the press service of the MFA said.
Kamilov will also attend the 7th meeting of "Central Asia + Japan" Foreign Ministers Dialogue.
During his stay in Dushanbe, a number of bilateral meetings with the heads of delegations participating in the events are planned.