Abdulaziz Kamilov urges to develop effective measures to combat financing of terrorism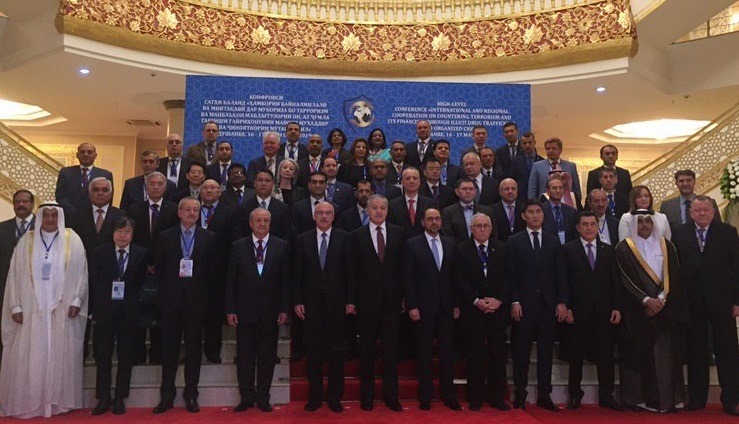 Foreign Minister of Uzbekistan Abdulaziz Kamilov took part in the high-level international conference "International and regional cooperation in the fight against terrorism and its sources of financing, including drug trafficking and organized crime" in Dushanbe.
In his speech, the head of the Uzbek delegation informed about the results of the 11th Ministerial Review Meeting in Tashkent in early May on regional drug control cooperation, which highlighted the growing relationship between drug trafficking and terrorism, including money laundering to finance terrorist activities.
"Uzbekistan has ratified and remains as a responsible participant in 14 international conventions and protocols on countering terrorism and extremism. The Republic is taking decisive actions to combat terrorism, including the elimination of its sources of financial support. We are working closely with the Department on Drugs and Crime, the Counter-Terrorism Department and the relevant committees of the UN Security Council, including in the implementation of practical measures to block the channels of movement and freeze the assets of terrorists," Abdulaziz Kamilov said.
At the same time, as the head of the Foreign Ministry of Uzbekistan stressed, complicating nature of the problem of terrorism as a whole requires us, the countries of the region and international partners, to develop and implement effective measures to jointly combat financing and other types of support for terrorist activities.
Following the high-level conference, in which representatives of Central Asian countries, countries adjacent to the region, as well as Asia and Europe, international and regional structures took part, the Dushanbe Declaration was adopted.