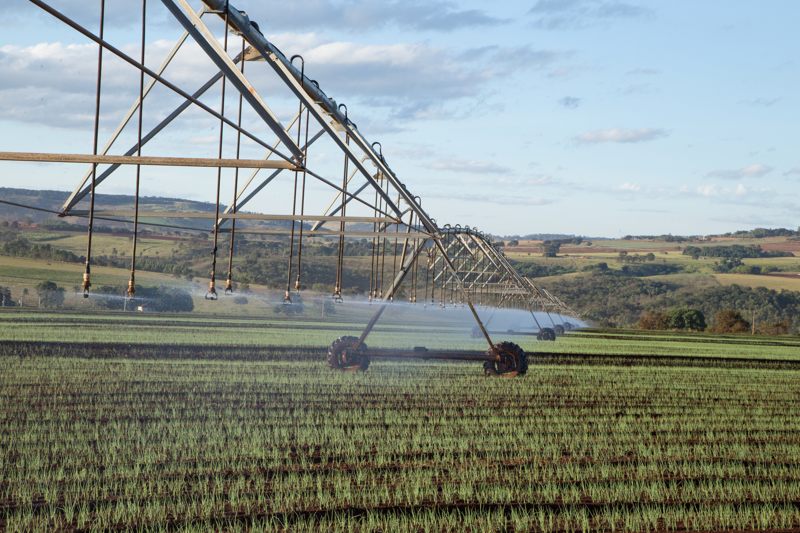 A pilot project is being implemented on the territory of the Tashkent region to test circular sprinkler irrigation, the press service of the Ministry of Innovative Development reports.

The project implementation was discussed at the meeting of the Innovation Development Minister Ibrokhim Abdurakhmonov with the regional Vice-President of the company Valmont Industries Inc. (USA) for Europe and Eurasia Rüdiger Claas.
"Abdurakhmonov and Claas discussed implementation of a pilot project on the 100 hectare sown area of a farm. In particular, the parties discussed the need to install circular sprinkler irrigation equipment, which will become part of the concept of "smart" agriculture," the Ministry said.
Claas noted that Valmont Industries, Inc. actively cooperates with Kazakhstan. "To date, over 300 units of circular sprinkler irrigation equipment have been installed in Kazakhstan. Farmers buy this equipment at the expense of subsidies from the state budget," he said.
The Vice-President of the American company also made a proposal to improve the skills of farmers jointly with the "Water for food" Institute at the University of Nebraska (The Daugherty Water for Food Global Institute).
It should be recalled that on February 10-14, representatives of the Ministry of Innovative Development and Agriculture met with the management of Valmont Industries, Inc. At that time, an agreement was reached on implementation of the "Smart farming" project to create a modern innovative irrigation system with "smart" water consumption control technology in the agricultural lands of Uzbekistan.