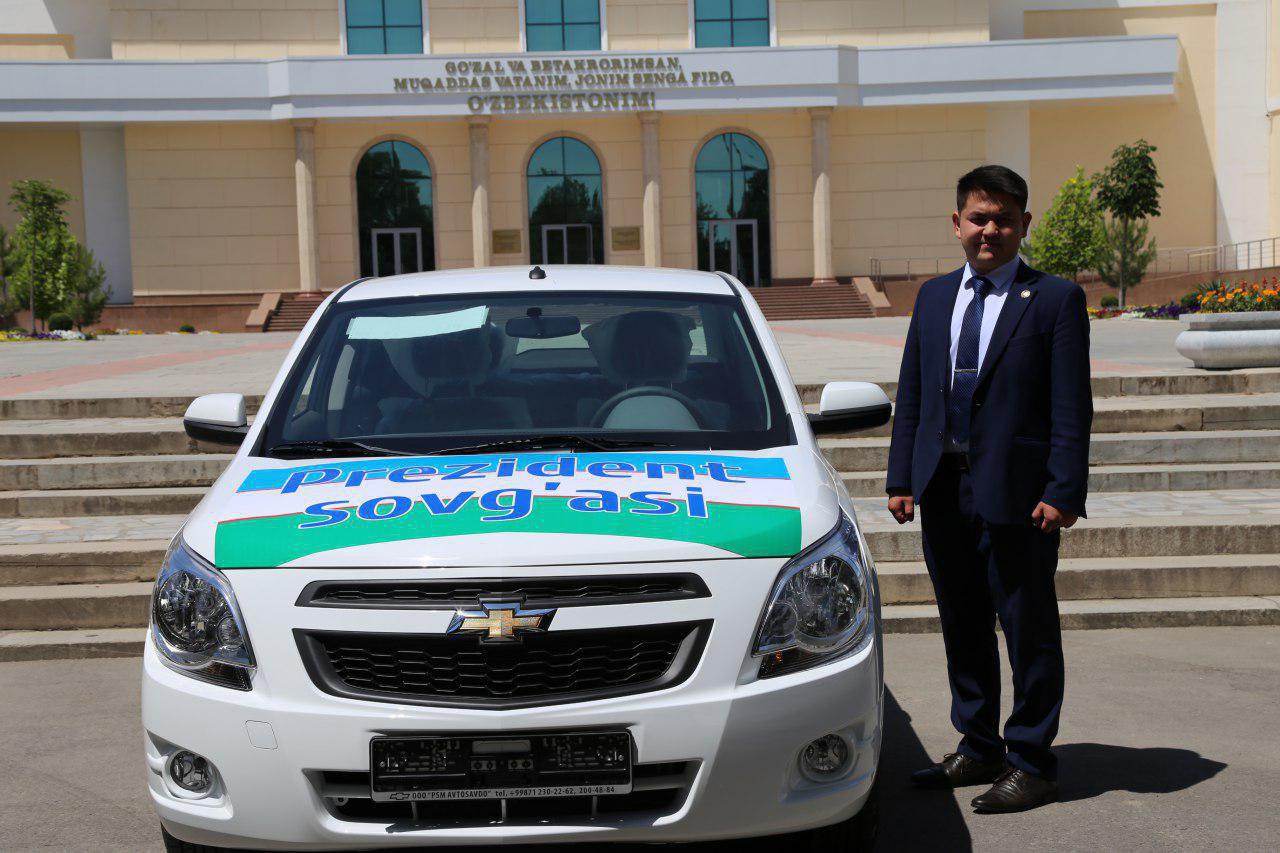 On May 24, at the National University of Uzbekistan, the President held a meeting with heads of higher educational institutions and scientific-research centers, academics, scientists and young researchers.
During the event, a senior student of the mathematics faculty at the National University of Uzbekistan Sardor Bazarbayev told the president about how he trained students of the Academic Lyceum under S. Sirojiddinov for an international Science Olympiad. According to him, the students achieved excellent results at the Olympiad.
As the press service of the Ministry of Higher and Secondary Special Education states, Shavkat Mirziyoyev instructed the Board Chairman of the JSC Uzavtosanoat to present a car for Sardor Bazarbayev.
In addition, a freshman of the master's degree program at the Tashkent State Technical University Bekhzod Tukhtamurodov introduced the president to the project of creating a 3D printer "UzDelta". The president supported his project and ordered the Board Chairman of the "Asaka bank" to allocate 1 billion soums for its implementation.
During the meeting, the President also noted the need to expand scientific research aimed at import substitution and localization of products, creating a system of marketing of scientific products in the structure of each scientific institution and university. The proposal to introduce funding for scientific institutions directly from the State Budget from next year was warmly supported by scientists.