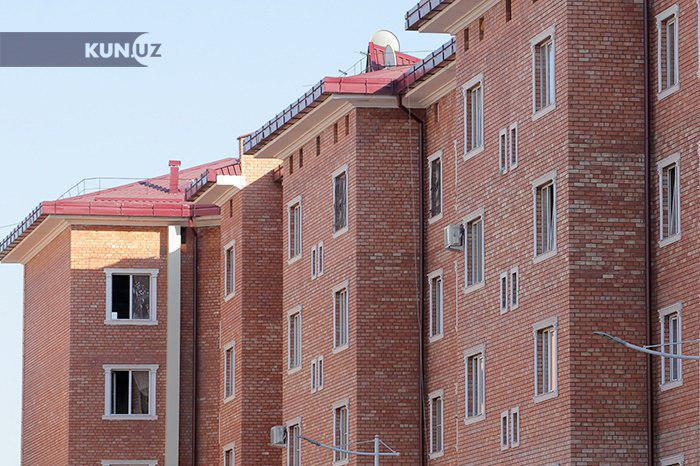 Currently, elite houses are being built in many places of the capital. Of course, there is usually demand for affordable homes, but considering the residence permit and quality, there is a need for these homes.
According to a G.H. company representative Ikrom Akromov, if a client intends to buy a house in the Greenwich complex, which is located in Mirabad district, then he can get a 30% discount.
"Business class is built better than comfort class. It has two elevators, but rooms are not divided into blocks. The owner himself can continue the work. In the second and third floors there are two-room apartments with an area of 59-63 square meters. One square meter costs 5,115,600 soums," he said.
If one buys an apartment of comfort class, then on the sixth and seventh floors, one square meter of a two-room apartment will cost 5,846,400 soums per square meter, that is, a two-room apartment will be 280,627,200 soums. According to the company representative, the Greenwich complex will be ready by 2021.
In the Yunusabad district in the Megapolis complex, four-room apartments on the eleventh and twelfth floors cost 541,875,000 soums, that is, one square meter is offered at 4,335,000 soums. If a client immediately pays the full amount, he gets a discount of 36%. In the same district, a two-room apartment with an area of 55 square meters in the complex "Usta Shirin" is sold for 330 million soums.
In addition, in Cambridge Residence, located in Almazar district, the prices are the same regardless of the floor – one square meter costs 9,350,000 soums. One-bedroom apartment (62 square meters) will cost 579.7 million soums.
In the complex "Yulduz" in Mirzo Ulugbek district, one square meter is sold for 6 million soums on the eighth and ninth floors.
It should be recalled that many apartments can be bought in the finished or "box" ("unfinished") form. Many companies offer loans and discounts. According to the government decree, people who buy new apartments will receive a residence permit in Tashkent.