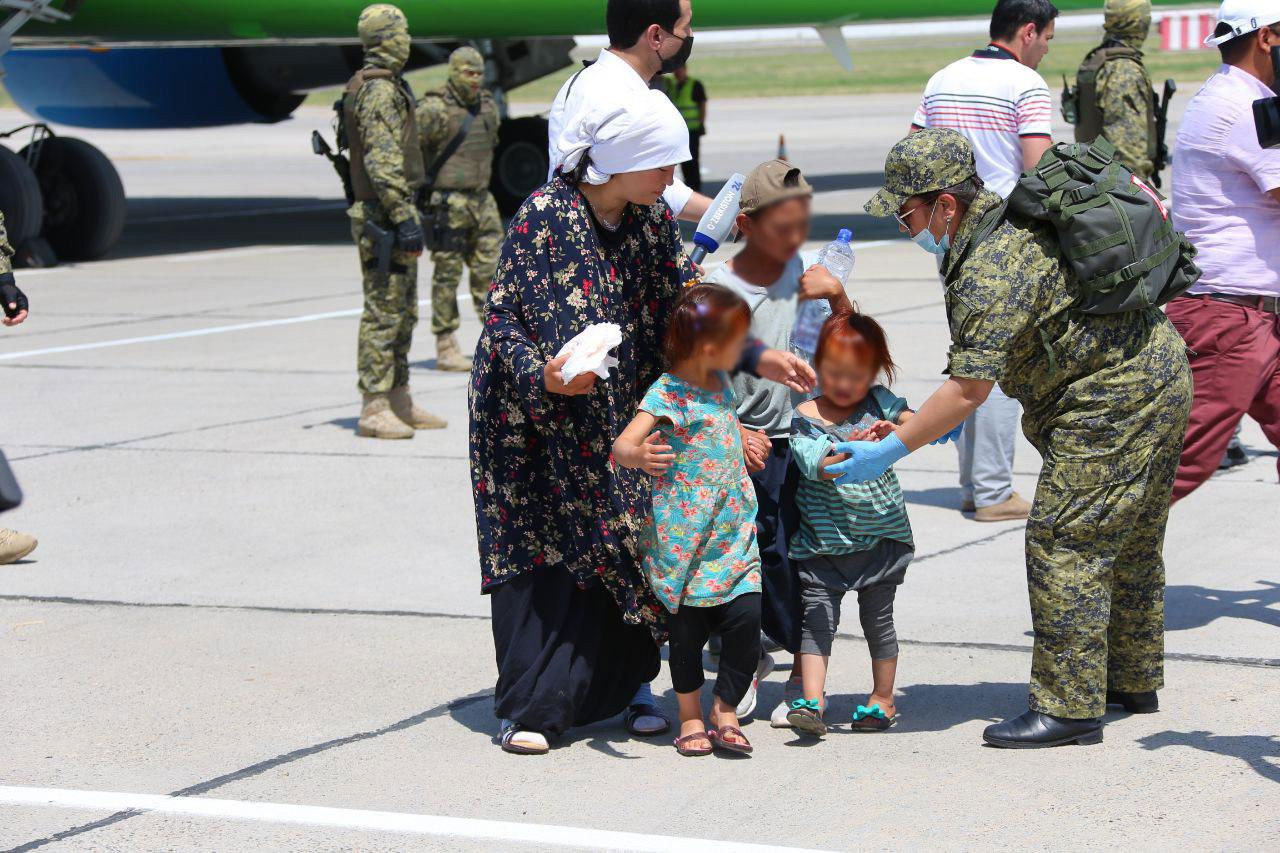 On May 30, in accordance with the order of Shavkat Mirziyoyev, 156 citizens of Uzbekistan, mostly women and children, were returned to their homeland from the armed conflict zones in the Middle East. On May 30, they arrived in Tashkent by a special flight, the press service of the Foreign Ministry reports.
According to the Foreign Ministry, the humanitarian operation was carried out in full compliance with the fundamental international documents in the field of human rights protection, as well as on the basis of the norms and principles of international humanitarian law. The importance of assisting women and children who are associated with foreign terrorist fighters and may be victims of terrorism is confirmed by resolution 2396 of the UN Security Council.
"The Uzbek government will provide comprehensive assistance for rehabilitation and reintegration to all Uzbek citizens who returned to their homeland after a difficult life. They will be provided with access to medical care and psychosocial support, educational and other social programs. The rescued compatriots will be provided with necessary conditions for returning to a normal, peaceful life, including by providing adequate housing and employment," the Foreign Ministry said.
The Foreign Ministry said that the humanitarian mission to rescue citizens, successfully held in the holy month of Ramadan, was the result of coordinated actions by the Ministry of Foreign Affairs, special services and other departments of Uzbekistan.
It became known that a number of foreign countries and international organizations, including the International Committee of the Red Cross and UNICEF, provided important support.
"The Uzbek side expresses gratitude to all partners involved for their assistance in the safe return of our citizens to their homeland. We consider it important to bring to attention of compatriots who find themselves in a foreign land in a difficult life situation, that all of them are under the protection of the Republic of Uzbekistan, and the state will make every effort to ensure their rights and interests," the Foreign Ministry representatives concluded.