Number of patients suffering from poisoned food of "Oqtepa lavash" reaches 41 people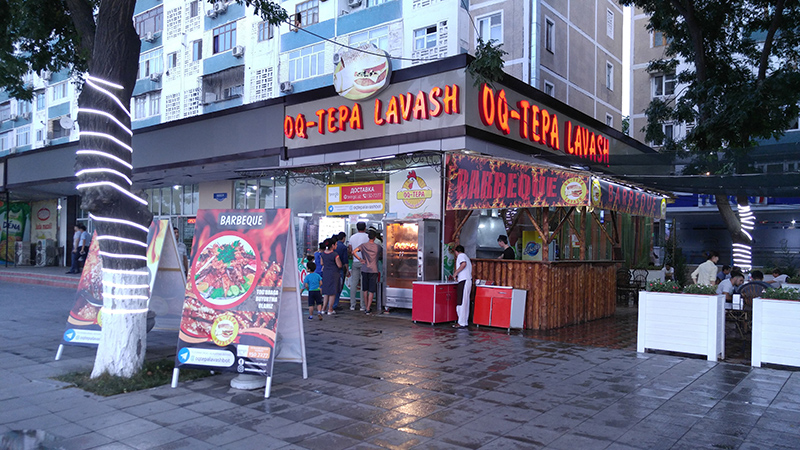 The Ministry of Health provided additional information on the occasion of food poisoning recorded on June 4 of the current year after eating food at the "Oqtepa lavash" catering points located in some areas of the city of Tashkent.
As of June 7, 14:00, 29 patients were admitted to the Scientific Research Institute of Epidemiology, Microbiology and Communicable Diseases of the Ministry of Health, 8 - to the City Clinical Infectious Diseases Hospital No.5, 2 - to the City Infectious Diseases Hospital No.4 and 2 - to the City Clinical Infectious Diseases Hospital No.2. They complained of nausea, vomiting, headache, general weakness, diarrhea, abdominal pain and fever.
Doctors conducted a medical examination and placed them in hospitals with the primary diagnosis of "Food toxic infection", "Acute intestinal disease" and "Acute diarrhea".
It is noted that all relevant samples for laboratory tests were taken from patients. On this occasion, a special commission of the Ministry of Health has been organized. These hospitals and their departments are sufficiently provided with necessary medicines, infusion solutions, disposable syringes and systems.
According to the results of the primary epidemiological inspections carried out on this case, 16 patients associate their poisoning with the consumption of a chicken sandwich in the common catering point "Oqtepa lavash" located on the Kuyluk-5 block of the Mirabad district, 19 - on the Sergeli-8 block of the Sergeli district, 3 - in the Uchtepa district, 1 - in the territory of the Chorsu market, Shaykhantakhur district and 1 - in the Almazar district. And one patient connects the poisoning with the use of food brought to his home by order.
Regarding this case, a special commission of the Ministry of Health was organized in the capital. The Ministry is studying the epidemic state at places, comprehensive and practical assistance is provided to patients and specialists in a timely manner.
At present, the condition of patients treated at hospitals is satisfactory, because of the absence of patients with a serious condition in the afternoon, one group of them were discharged. They were taken under the supervision of family polyclinics, where they are registered. The nursing service is provided for them.