Belarus offers Uzbekistan large-scale engineering projects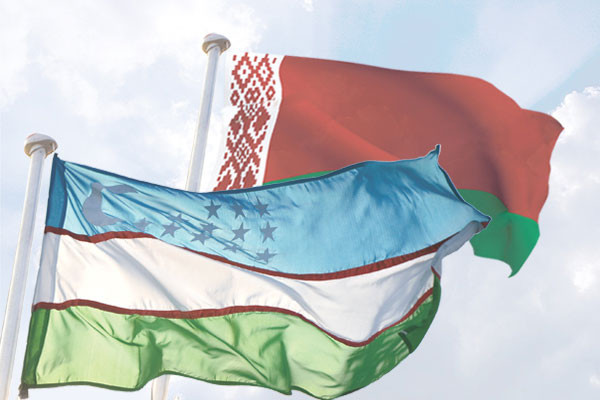 The Government of Belarus is interested in industrial cooperation with Uzbekistan and offers to implement large-scale projects for the production of equipment. This was announced by the Deputy Prime Minister Vladimir Dvornik at a meeting of the intergovernmental commission on bilateral cooperation between Belarus and Uzbekistan, BELTA reports.
"Priority areas are cooperation in the agro-industrial complex, mechanical engineering, food and pharmaceutical industries, as well as light industry. We pay special attention to industrial cooperation and creation of joint ventures. We propose to implement large-scale projects in Uzbekistan to create cargo, special and trailer vehicles, gas-engine buses. Minsk Automobile Plant is ready to take part in the establishment of such industries with a high degree of localization," Vladimir Dvornik said.
"There are also prospects for interaction in the pharmaceutical industry and light industry. With regard to cooperation in the field of agriculture, agreements were reached on the establishment of dairy-commodity complexes in Uzbekistan at the expense of the Uzbek side with involvement of Belarusian design and construction organizations, a complete set of Belarusian equipment, as well as supplies of KRS Belarusian selection. In April 2019, a joint venture "Zdravushka Tashkent" was established in the Tashkent region. It is planned to build a milk processing plant and a dairy complex there. The Belarusian side is ready to implement the same projects in other regions of Uzbekistan," Vladimir Dvornik said.
In his opinion, projects to automate the gas transmission and gas distribution networks of Uzbekistan with participation of Belarusian enterprises can become a breakthrough. The Belarusian side also proposes to cooperate more actively in the field of information technology, primarily to establish links between high-tech parks (HTP).
"We have gained experience in the creation and development of HTP and can share it. We are also ready to organize training of Uzbek students at the Belarusian universities in IT-specialties," the Belarusian Deputy PM said.