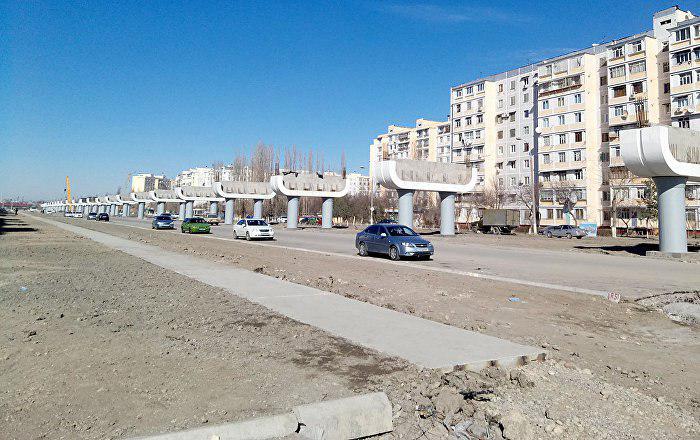 JSC Uzbekistan Railways addressed residents of the "Choshtepa" mahalla in the Sergeli district of Tashkent, whose houses are located near the construction site of the elevated subway line. The situation with the population caused a resonance in the media.
The discontent of residents who do not want to listen to the annoying noise around the clock and breathe in the dust is understandable. However, as the company noted, Sergeli is already one of the most densely populated districts in the capital city, and when new high-rise buildings are erected there (about 500 more are planned to be built in the near future), the demand for public transport will only grow.
The elevated metro line will allow to improve the transport service for the population, relieve the ground public transport and roads, and also make the air in the capital cleaner.
Regarding the relocation of residents of several houses in the "Choshtepa" mahalla, reportedly, the company is aware of the problems that may arise from the city authorities in connection with the construction work in the city.
JSC Uzbekistan Railways, as a developer, asks the population of the adjacent territories to have patience and promises to take measures to tackle the issue.
It should be noted that the total length of the Sergeli metro line will be 7.1 kilometers. Construction of the facility will cost the country $82.6 million, including $47.5 million from the state budget and $35.1 million from the Reconstruction and Development Foundation.
In particular, $27.9 million will be spent on the purchase of rolling stock, $48.2 million on construction-installation work, financial costs estimated at $2.1 million, and other expenses - $4.3 million.