Uzbekistan to contribute $45 million for Afghan power transmission project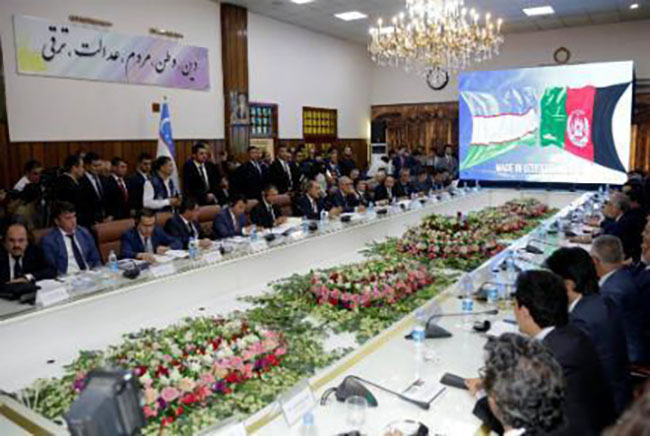 Prime Minister of Uzbekistan Abdulla Aripov in a meeting with Chief Executive of the IRI Abdullah Abdullah in the northern province of Balkh on Monday vowed to provide $45 million for a power transmission project in Afghanistan, tolonews reported with reference to the Chief Executive's Office.
The parties discussed issues of mutual interests as well as economic relations between Uzbekistan and Afghanistan.
In a meeting in the city of Mazar-e-Sharif, Abdullah said that time has come to implement the agreements which have been signed between the two countries.
He said trade volume between the parties is good but added that it has the potential to improve.
"The Afghan government will continue its efforts to balance trade activities between the two countries. We are committed to creating more opportunity for Uzbek investors and we hope that such an opportunity is provided for Afghan investors in Uzbekistan," he added.
Meanwhile, Prime Minister of Uzbekistan extended his condolences to the people of Afghanistan over the terrorist attack in Kabul and said that the people and government of Uzbekistan are standing with Afghans.
He said they will leave no stone unturned to make efforts for a peaceful Afghanistan.
"We want to strengthen the relations between the two countries. Our attempt to hold an exhibition and attract the attention of Afghan investors is based on this goal," he said.
Aripov vowed that Uzbekistan is ready to closely cooperate with Afghanistan in different sectors, including agriculture, trade, electricity and railway.
"Uzbekistan will contribute $45 million to the power transmission line from Sarkhan in Uzbekistan to Pul-e-Khumri which is almost 200 kilometers in length and will cost $110 million," Aripov noted.