Uzbekistan to export sweet cherries to China for $1 million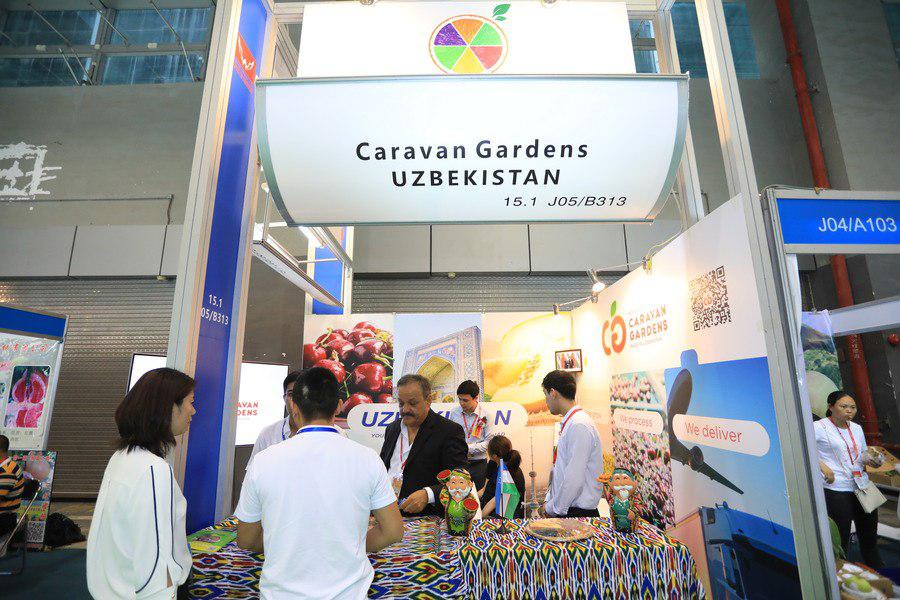 The New Way Caravan Gardens company signed three framework contracts in China for the supply of fresh cherries for $1 million in 2020, the Embassy of Uzbekistan in the PRC informs.
The agreements were concluded during the international exhibition Fruit Expo 2019, which was held from 27 to 29 June in the city of Guangzhou, one of the largest centers for the sale of fruits in Southeast Asia.
Companies from Guangdong Province who buy fresh sweet cherry from Chile all year round will work with Uzbekistan for the first time. In this regard, the partners plan to arrive in Uzbekistan before signing the contract, train the supplier to properly pack the products and only after that arrange the shipment. Depending on the price of sweet cherries in 2020, the volume of deliveries is expected to be around 200-250 tons, noted at the embassy.
In addition to cherries, New Way Caravan Gardens presented at the exhibition other products that are in demand in the Chinese market - melon, grapes, dried fruits and nuts.
Fruit Expo 2019 was attended by more than 200 exhibitors from Chile, Peru, Ecuador, Great Britain, Indonesia, Thailand, Malaysia, India, Pakistan, Vietnam and others.