Universities with highest number of applicants announced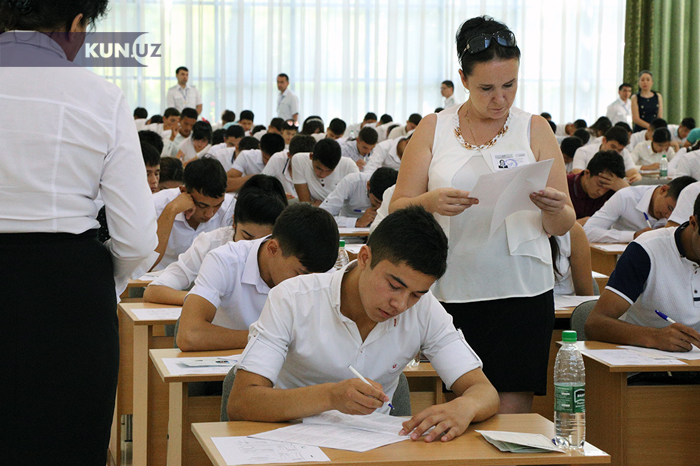 The number of applicants who have expressed a desire to get a higher education has exceeded 114,000. This was announced by Deputy Prime Minister Aziz Abdukhakimov.
To date, applicants have expressed the greatest interest in the following universities, faculties and regions:
Top three universities by the number of registered applicants:
1) International Islamic Academy of Uzbekistan – 2.96 applicants per seat;
2) Andijan Medical Institute – 2.81 applicants per seat;
3) Gulistan State University – 2.23 applicants per seat.
Top three faculties by the number of registered applicants:
1) "Pre-school education" – 6490 applicants;
2) "Primary education and sport" – 6240 applicants;
3) "Physical training" – 5901 applicants.
Top three regions with the largest number of registered applicants:
1) Kashkadarya region – 11,321 entrants;
2) Andijan region – 11,098 applicants;
3) Samarkand region – 10,596 applicants.
69 high-capacity buildings have been selected for conducting entrance examinations in Tashkent and regional centers.
Currently, local authorities, the Ministry for IT Development and Communications, as well as specialists of the State Testing Center are taking organizational measures to ensure conditions for the public and parents to observe the examinations, their openness and transparency, the report reads.